What are oil stocks pricing in? Morgan Stanley says $64 WTI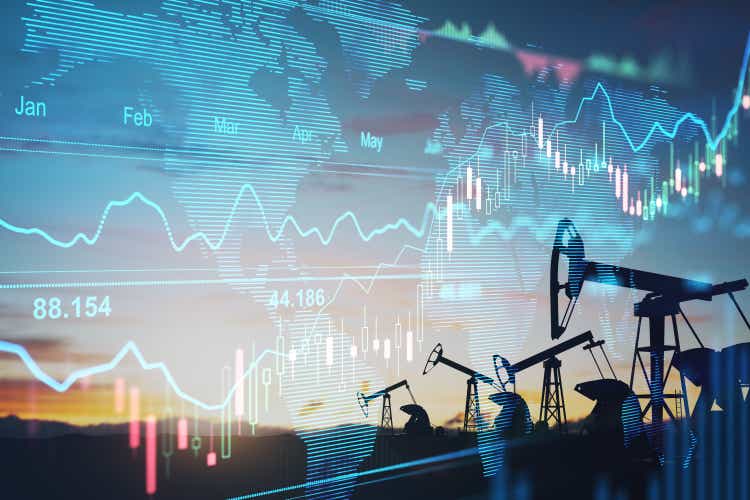 In a note Monday, Morgan Stanley's Devin McDermott argued that North American oil stocks are "pricing in" $64 WTI (NYSEARCA:USO).
McDermott argues that while front-month pricing of $115+ may be driven by politics, the two-year strip of futures

prices has already risen to ~$94.

On McDermott's numbers, Canadians Suncor (NYSE:SU) and Cenovus (NYSE:CVE) are the least expensive names in his coverage, and appear to be priced for $53 and $57 WTI, respectively.
Meanwhile, Marathon (NYSE:MRO) and Devon (NYSE:DVN) price in $81 and $76 WTI, in Morgan Stanley's view.
In the $120 WTI scenario, Morgan Stanley sees Murphy (NYSE:MUR) and Callon (NYSE:CPE) generating ~45% free cash flow yields.
While commodities analysts debate the sustainability of $100+ oil, Morgan Stanley's analysis suggests prices could fall by ~50% before oil stocks begin to look expensive.