Cathie Wood doubles down, calls top in oil as EVs set to "destroy" demand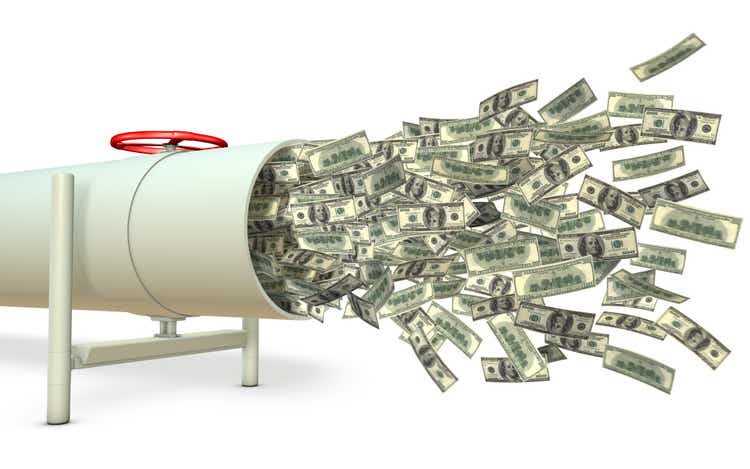 In a now famous tweet following oil's (NYSEARCA:USO) historic pandemic-related price collapse in July 2020, Ark Invest's (NYSEARCA:ARKK) Cathie Wood called for the price of oil to fall to $12 per barrel:
With the price

of oil reaching 10x her forecast early Monday, the famed technology investor re-iterated her bearish view on the price of oil. She suggested that demand has peaked. The rise in the price of oil due to Russia's invasion of Ukraine, she said, will accelerate the fall in demand for oil:

Energy (NYSEARCA:XLE) investors need to consider three questions: 1) What sources will be used to generate the electricity needed to charge EV (electric vehicle) batteries? 2) What will those sources cost? 3) How long will the transition to EVs take?
The war in Ukraine has shown that Germany is still somewhat reliant on the kindness of Vladimir Putin. Even without restrictions on Russian energy exports, Germany is generating a majority of its electricity from coal (NYSE:BTU):
With heavy reliance on fossil fuels, energy prices in Europe have spiraled out of control. European natural gas traded today at ~$62/mmbtu (NYSE:SHEL). On an energy equivalent basis, that's equal to oil at $360 per barrel.
The U.S. is also still reliant on fossil fuels. Despite a decade of accelerating renewables investment, utility-scale wind and solar generation accounted for ~10% of electricity production during 2021. That's less than the energy produced by coal, and is around 1/3 of what the energy produced by natural gas.
The war in Russia has revealed many vulnerabilities in the global energy system. The reliance on oil and gas in the medium term is not going away. As Elon Musk tweeted over the weekend:
Musk's opinion is shared by many policy makers globally. High energy prices are akin to a regressive tax on the world's poor. However, the tweet is also a reminder that fewer consumers will want to charge a Tesla (NASDAQ:TSLA) if the electricity is generated by coal at prices 300% higher than for oil, on an energy equivalent basis.
Bottom line: Policy makers and investors may respond to the war in Ukraine by increasing investment in renewable energy. They may continue to predict lower demand for oil, due to EVs. But if they do that, they will underestimate the importance of fossil fuels to the West. That could lead to high energy prices, and reliance on the kindness of leaders like Vladimir Putin for many years to come.