Average price at the pump surpasses $4.00 per gallon nation wide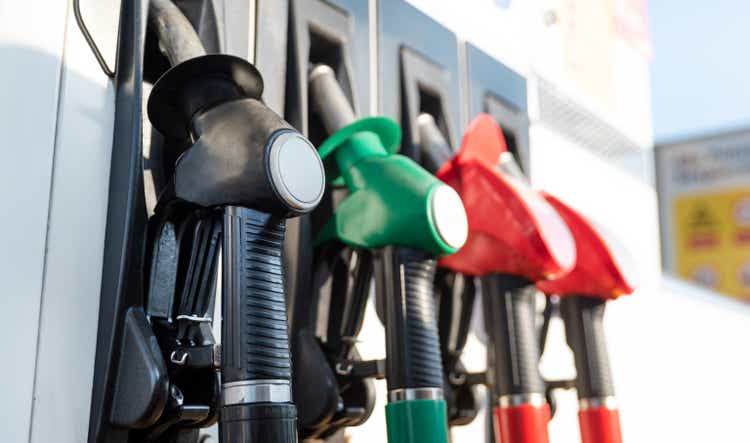 The national average gasoline price at the pump surpassed $4.00 per gallon Sunday, and stands at $4.07 Monday, according to AAA.
The record national average gasoline price, reached in July 2008, was $4.11 per gallon.
California remains the leader, with state-wide prices above $5.34 per gallon, while prices in San Francisco average $5.50 per gallon.
Refiners appear to be successfully passing through higher oil prices (NYSEARCA:USO), as Valero's (NYSE:VLO) Gulf-cost refining indicator margin surpassed $20 per barrel last week, marking a high for the year.
The industry's attention remains largely focused on policy, as the war in Ukraine raises the likelihood of additional SPR releases, fresh import sanctions and reinstatement of the crude export ban.