HIVE Blockchain reports 244.4 BTC produced in February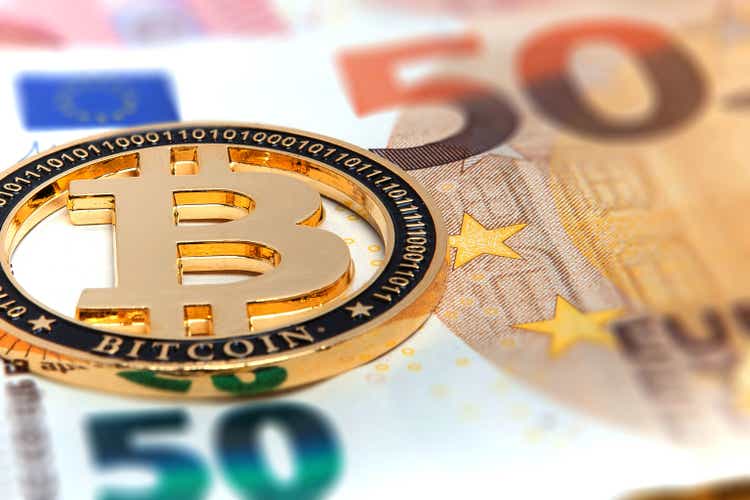 HIVE Blockchain Technologies (NASDAQ:HIVE)

trades 5.5% higher premarket

after it reported a BTC HODL balance of 2,374 Bitcoin as of Feb.28, 2022 with 244.4 BTC produced for a bitcoin equivalent of 377.1 (compared to 264

BTC in January 2022

) with bitcoin mining capacity at 1.9 Exahash.

During February, ETH produced stood at 1,814 ETH while Ethereum mining capacity increased to 4.88 Terahash from 4.56.
On an average, the company produced 8.7 BTC per day (vs. 8.5 BTC per day in January) and currently it is producing ~8.8 BTC a day; this equates to 13.5 BTC Equivalent produced per day on average.
The Bitcoin network difficulty increased as much as 5% and similarly the Ethereum network difficulty was stable during February.
Also, the company indicated that post an ATM Equity Program, during Q3 ended Dec.30, 2021, it has issued 3.5M shares over the TSX-V, for gross proceeds of C$15.1M.