LME halts nickel trading after price spikes above $100K/ton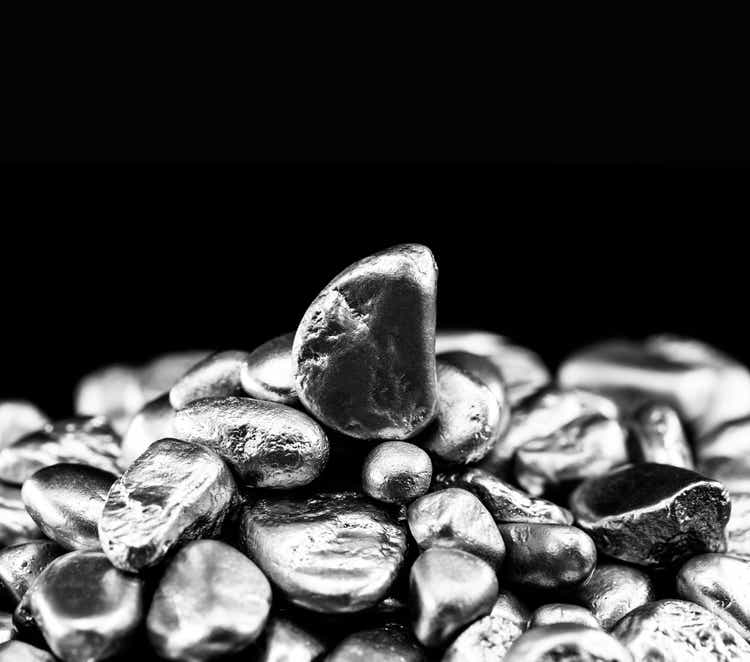 The London Metal Exchange said it suspended trading in its nickel market "following further unprecedented overnight increases in the three-month nickel price," and likely will not reopen the market before March 11.
Nickel prices (LN1:COM) have skyrocketed by as much as 250% over the past two days to hit record highs above $100K/metric ton, in the largest price move ever seen on the LME, according to Bloomberg.
The LME contract rose as much as 111% to $101,365/ton, more than 3x higher than a week ago, then pulled back to ~$80K/ton when trading was halted.
The exchange said it would cancel trades that took place after midnight on Monday, when prices rose from ~$50K/ton to more than $100K.
"Price action in the nickel market overnight suggests a sense of panic, and the squeeze on commodity supplies is going nowhere soon," Oanda analyst Jeffrey Halley says.
Russia produces 17% of the world's top-grade nickel, used to make stainless steel and batteries for electric vehicles.
Russia's Norilsk Nickel (OTCPK:NILSY), which is responsible for 5% of the world's annual production of nickel and 40% of its palladium, had its debt rating cut to junk by Fitch Ratings.