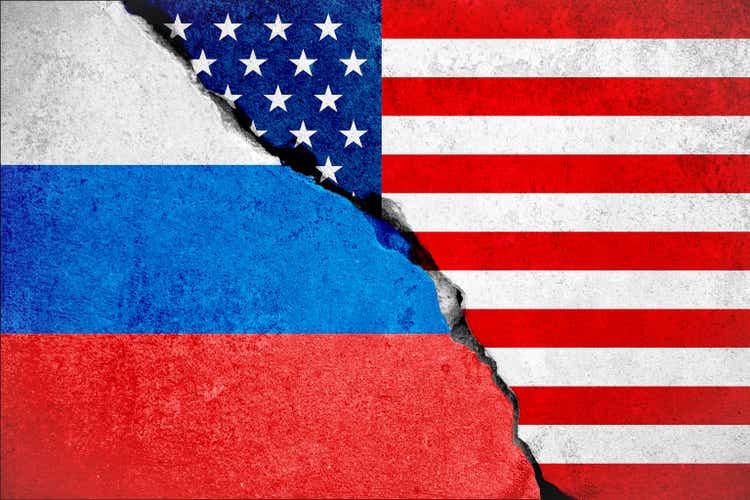 The White House is set to ban US imports of Russian oil, liquified natural gas and coal as soon as Tuesday, according to Bloomberg sources.
The move is likely to come without participation from European

allies, though the decision was made in consultation with partners in Europe.

The US consumes ~21mb/d of crude oil products (NYSEARCA:USO), while Russian oil imports have averaged ~56kb/d year to date, according to weekly DOE data:
The US is the world's largest exporter of liquified natural gas (NYSE:LNG), suggesting a ban on Russian imports of gas would be unlikely to impact domestic markets (NYSE:EQT).
Refiners like Valero (NYSE:VLO) and Phillips (NYSE:PSX) could face minor challenges replacing heavy Russian oil, though Canada and Mexico both supply coastal refineries with heavy grades.
The President is set to speak at 10:45 am ET, and energy markets will be focused on commentary that could point to import restrictions from European allies, as Europe is heavily dependent on Russian oil, including hard-to-replace pipeline volumes.