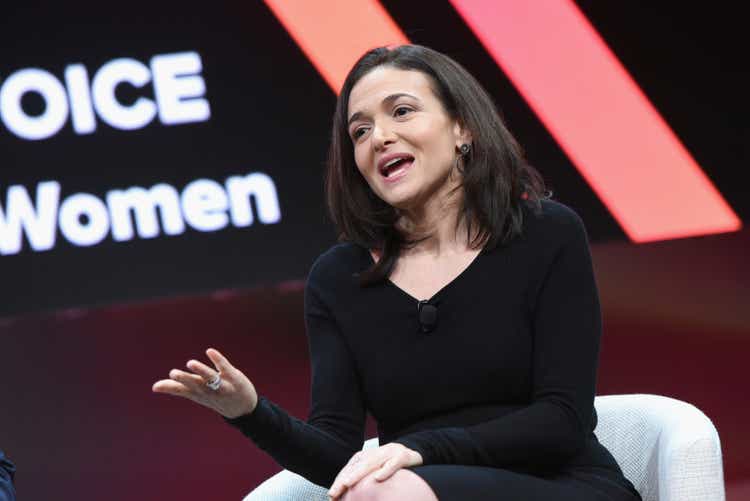 With the war between Russia and Ukraine still raging, Meta Platforms (NASDAQ:FB) Chief Operating Officer Sheryl Sandberg has some thoughts on how the global situation might be different if more women ran the world's countries.
In an interview with CNBC to mark International Women's Day, Sandberg said, "No two countries run by women would ever go to war." Sandberg spoke during an event held Tuesday in Dubai.
Sandberg added that with more women heads of state, the world would be both "safer" and "much more prosperous." Additionally, Sandberg criticized Russia for blocking access to Facebook (FB), and said that in the current environment, it is paramount that social media access remains free "so that people do get information from around the world" that is valid and real.
"Social media is bad for dictators," Sandberg said. "That's why Putin took us down."
Meta (FB) shares climbed almost 5%, Tuesday, even as Piper Sandler analyst Thomas Champion cut his price target on the company's stock to $240 a share from $301, but left his overweight rating unchanged.