Amazon jumps 10% on 20-for-1 share split, $10 billion buyback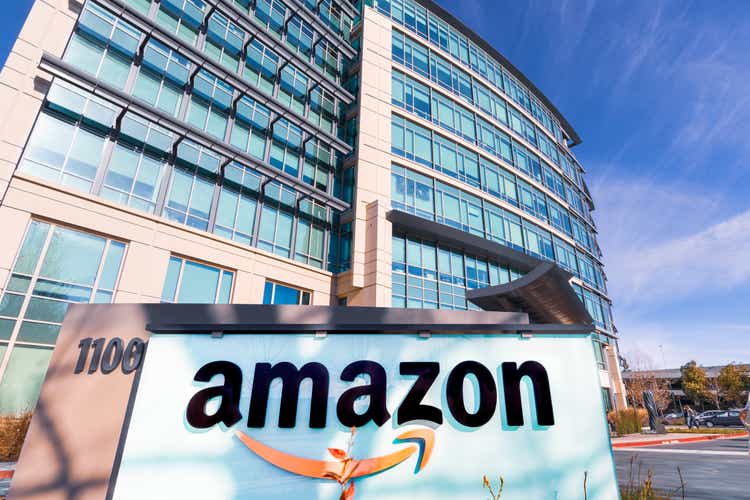 Amazon.com stock (NASDAQ:AMZN)

jumped 9.9%

after hours Wednesday as it announced a 20-for-1 stock split alongside a $10 billion buyback authorization.
The split (and the share increase authorization needed) are subject to shareholder approval at

the annual meeting, set for May 25.

That will provide shareholder of record (at the close on May 27) with 19 additional shares for each one held on or about June 3. Trading is expected to begin split-adjusted on June 6.
Meanwhile, the board has authorized repurchase of up to $10 billion worth of stock. It will buy back shares opportunistically from time to time, and the program doesn't have a fixed expiration.
The company alluded to a heavy employee purchase program in its statement: "This split would give our employees more flexibility in how they manage their equity in Amazon and make the share price more accessible for people looking to invest in the company."
That buyback program replaces a previous $5 billion authorization from 2016, under which the company bought back $2.12 billion in stock.