ECB leaves rates unchanged but looks to end asset purchases faster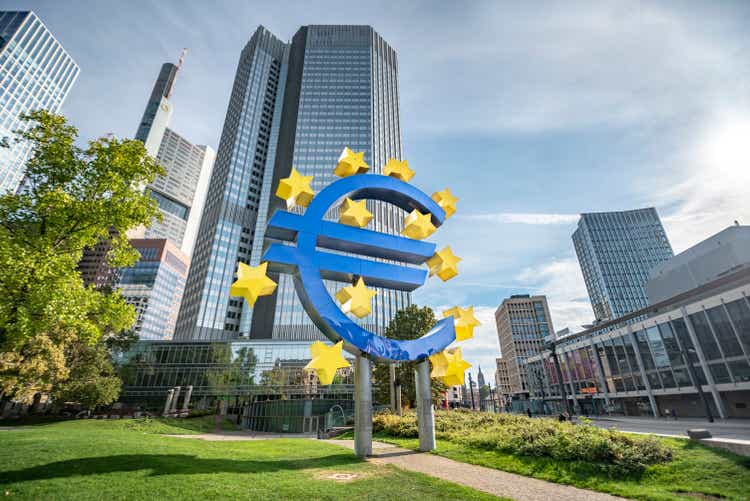 The European Central Bank kept its deposit facility unchanged at -0.5% Thursday, but also announced that it will wind down asset purchases faster.
The central banks said it may end the asset purchase program

in the third quarter.

But it also dropped the pledge to end asset purchases "shortly" before hiking rates.
The market is now pulling forward expectations for a hike, pricing in a quarter-point rise in October.
The hawkish tone has global yields rising. The German 10-year bund yield is up 9 basis points to 0.28%. The 10-year Treasury yield reversed course and is up 3 basis points to 1.98%.
"Compared with the latest adjustments to its monetary policy tools in December, this is a slightly more hawkish outcome," ING said. "Back in December, the rotation from PEPP to APP would have lasted until October. Today's decision has brought forward the €20bn per month purchases by four months."
"But compared with the comments at and shortly after the ECB's February meeting, today's decisions are less hawkish than some market participants had expected," it added. "The reason for the change of heart is clear: the war in Ukraine has strongly increased the risk of stagflation in the eurozone. Extremely high energy and commodity prices, potential energy supply disruptions, weaker trade, new supply chain disruptions and a high degree of uncertainty for both companies and consumers have changed the eurozone's economic prospects in only a few days."
The rates market will also get the latest U.S. consumer inflation data this morning.