Russia to "temporarily" suspend fertilizer exports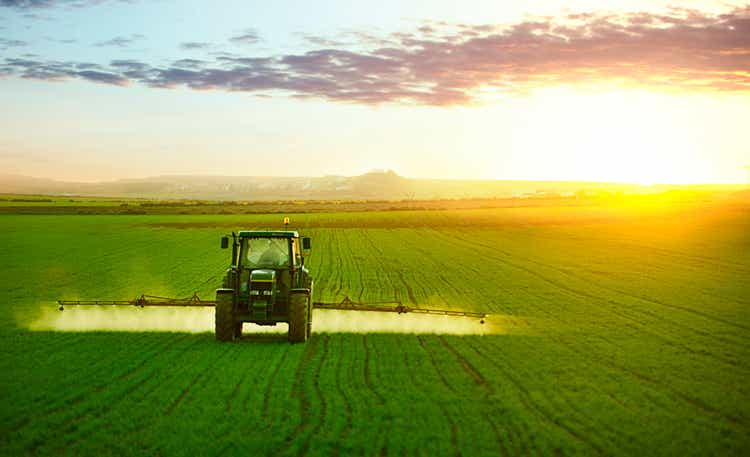 Russia has decided to "temporarily suspend fertilizers exports," the Russian Industry Minister announced Thursday, after Putin said, "we don't want to have such price rises on the Russian food market."
The announcement comes a week

after a statement from the Russian Trade Ministry said "the Ministry had to recommend Russian producers temporarily suspend export shipments of Russian fertilizers until carriers resume rhythmic work and provide guarantees that Russian fertilizer exports will be completed in full."

In early February, Russia banned ammonium nitrate exports; however, Russia also accounts for 14% of the global urea market and 21% of the Potash market.
US fertilizer stocks like Mosaic (NYSE:MOS), CF Industries (NYSE:CF), CVR Partners (NYSE:UAN) and Nutrien (NYSE:NTR) have been on a tear, as relatively cheap US natural gas (NG1:COM) has given domestic suppliers a significant cost advantage over European and Asian competition.
The CF Industries (CF) CEO recently said fertilizer reserves are "as low as we've ever seen" raising concerns over availability of supply in the event China and Russia continue to restrict exports.