Meat +13%, gasoline +38% lifts "all items" CPI to +7.9% year on year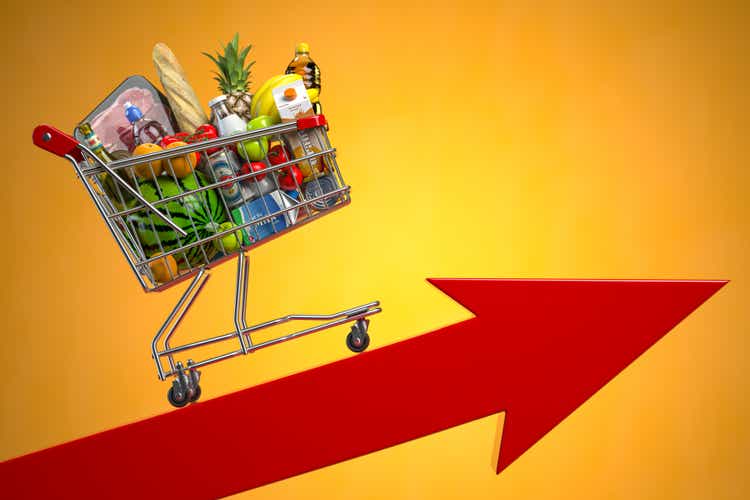 The headline Consumer Price Index "CPI" is often quoted excluding food and energy; during February, "core" consumer prices rose by 6.4% from the same period a year ago.
When including food +7.9%, and energy +25.6%, the "all items" index rose by 7.9%.
Food "at home" prices rose 8.6%, led by meat +13.0%; prices for food "away from home" rose 6.8%.
Gasoline prices rose 38.0% year on year, while natural gas utility prices rose 23.8% and electricity prices rose 9.0%.
According to AAA, national average gasoline prices Thursday stood at $4.32 per gallon, up 24.1% from a month ago and 53.2% from a year ago, suggesting the CPI energy component will see further increases in the months ahead.
Higher energy prices are sure to benefit oil and gas producers, though the benefits are well understood.
Farmers and ranchers should benefit from higher food prices; however, record fertilizer costs are eating into margins.
The report highlights one trend for investors to monitor, and that is the ability for processors to pass through higher costs; whether at the pump, for retailers like Murphy USA (NYSE:MUSA) and Casey's (NASDAQ:CASY), or in the grocery aisle, for companies like Tyson (NYSE:TSN) and General Mills (NYSE:GIS).