Catalyst watch for next week: Nvidia tech conference, Nike earnings and Nio update
Mar. 18, 2022 3:00 PM ET
NVIDIA Corporation (NVDA), NKE, NIO, WOOF
DIS, MSFT, HD, INTC, SBUX, MU, NTAP, CHS, DECK, ALK, LMT, PCAR, MTN, HUN, HIBB, COHR, ADDYY, WEX, AIZ, LULU, V, LI, MULN, META, AMC, OTIC, DIDIY, OSCR, DKNG, CURLF, NKLA, GTBIF, MRNA, REAL, HYMC, XPEV, SOFI, LCID, VRNOF, LLAP, TSP, VERA, BIRD
By:

Clark Schultz,

SA News Editor
29 Comments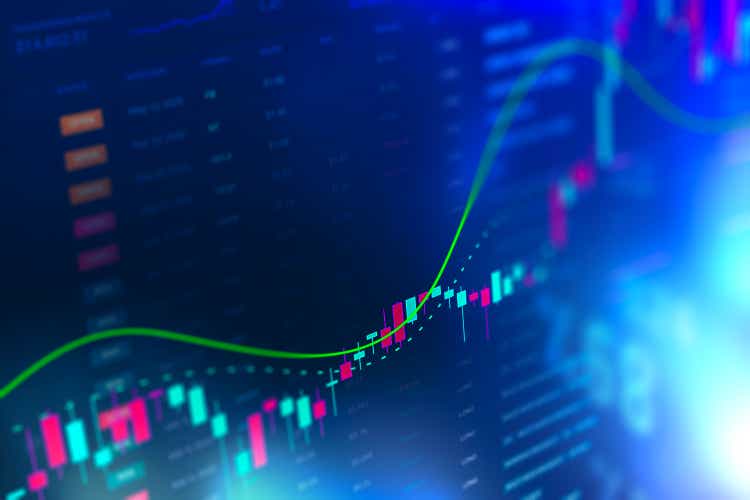 Welcome to Seeking Alpha's Catalyst Watch - a breakdown of some of next week's actionable events that stand out. Check out Saturday morning's regular Stocks to Watch article for a full list of events planned for the week or the Seeking Alpha earnings calendar for companies due to report.
Monday - March 21
Volatility watch - Options trading is elevated on Mullen Automotive (MULN) and DiDi Global (DIDI) again. Stocks generating strong interest on Reddit's WallStreetBets include Visa (V) and DraftKings (DKNG). Hycroft Mining Holding Corporation (HYMC) is one of the most discussed stocks on Stocktwits after AMC Entertainment (AMC) took a large stake. Lucid Group Inc (LCID) and SoFi Technologies (SOFI) have seen short interest as a percentage of total float move higher again.
All week - The conference schedule includes the Goldman Sachs Chemical Intensity Days Conference, the Keybanc Virtual Healthcare Conference, the D.A. Davidson Inaugural EV & Energy Transition Virtual Conference, the Wolfe Research Software Conference, the Piper Sandler 22nd Annual Energy Conference and the Wolfe Research Software March Madness Conference.
All day - Adidas (OTCQX:ADDYY) will hold an Innovation Day event in Germany. The presentation will be just one day ahead of Lululemon (LULU) formally entering the footwear industry with its first-ever running shoe hitting the market. Lululemon's shoe lineup will compete directly against Adidas, Nike (NYSE:NKE) and New Balance.
All day - Nvidia's (NASDAQ:NVDA) GTC 2022 premiere event takes place between March 21-24. GTC will be watched closely across the tech sector, particularly the keynote address by Nvidia CEO Jensen Huang. The company plans to talk about various technologies such as GPUs powered by current and next-generation architecture, as well as new software methodologies. Other topics will include gaming, omniverse, data centers, crypto, cybersecurity and AI. Shares of Nvidia could bounce if new products or contract wins are unveiled. The focus will stretch beyond just Nvidia with execs from Disney (DIS), Visa (V), Meta Platforms (FB), Home Depot (HD) and TuSimple (TSP) also lined up for GTC talks, while Microsoft (MSFT) Azure executives will take attendees through an overview of the Azure HPC + AI and confidential Computing platforms.
8:00 a.m. Atlanta Federal Reserve Bank President Raphael Bostic give a talk titled "Labor Markets and the Economic Outlook" before the National Association for Business Economics 38th Annual Policy Conference.
5:00 p.m. Nike (NKE) will hold its earnings call to go over the company's FQ3 results and guidance for the current quarter. Analysts have the call circled as an event that could create a ripple across the apparel and footwear sectors as Nike updates on demand trends, supply chain pressures and commodities inflation. Stocks that correlate closely with Nike over the last few months on a share price basis include Hibbett Sports (HIBB), Lululemon (LULU), Deckers Outdoor (DECK) and Allbirds (BIRD). Also keep an eye on Starbucks (SBUX), which has an even higher trading correlation to Nike than the shoe and apparel names due to the similar exposure to China.
Tuesday - March 22
All day - Shareholders with Tailwind Two Acquisition (TWNT) will vote on the deal to take satellite maker Terran Orbital public in a SPAC deal. The deal include a $50M PIPE from investors including AE Industrial Partners, Beach Point Capital, Daniel Staton and Lockheed Martin (LMT). A recent change to the combination agreement removed a requirement that Terran Orbital hold no more than $40M in net debt at the transaction's close.
All day - The RealReal (REAL) will hold an Investor Day event at its authentication center in Phoenix. The event will feature presentations from The RealReal executive team, a question-and-answer session and a tour of the authentication center. The event could lead to some re-ratings from Wall Street analysts.
All day - Vail Resorts (MTN) will hold an analyst day event. Bank of America expects the focus to be on what has been learned from the company's price hike on passes and an update on strategy. Also look for color on how Vail plans to handle increased visitor volumes and enhance the customer experience. Vail could also update on its capex plans.
8:30 a.m. NetApp (NTAP) will host an Investor Day event. Shares of NetApp fell more than 2% following the company's last similar event.
10:30 a.m. New York Federal Reserve Bank President John Williams will participate in virtual conversation with the Governors panel before the BIS Innovation Summit 2022.
12:00 p.m. Otonomy (OTIC) will host a virtual Investor R&D Event, which will include a review of the positive Phase 1/2 trial results for Otonomy's OTO-313 and OTO-413 product candidates. Otonomy's senior management team will also provide an update on ongoing clinical trials and outline next steps for the program.
Wednesday - March 23
All day - Intel (INTC) CEO Pat Gelsinger and Micron (MU) CEO Sanjay Mehrotra will testify on March 23 before the U.S. Senate Commerce Committee as part of the industry looking for U.S. subsidies for semiconductor chips manufacturing. PACCAR's (PCAR) CEO will also testify at the hearing on supply chain vulnerabilities.
8:00 a.m. Petco Health and Wellness Company (NASDAQ:WOOF) will hold the company's first Investor Day. The presentation will cover strategic areas of focus and financial performance expectations for 2022 and beyond.
8:30 a.m. Traders have circled the monthly durable goods orders report as potentially impactful. The headline number is expected to show a 0.5% month-over-month drop due to a decline in aircraft orders.
11:30 a.m. WEX (WEX) will host a virtual Investor Day event. The company is expected to address concerns related to EVs and lagging technology in corporate payments. Bank of America thinks that higher fuel prices could lead to Wex raising guidance during the event.
4:15 p.m. Nikola Corporation (NKLA) is scheduled to host its Analyst Day event, which will include an update on the Class 8 truck program and energy business.
Thursday - March 24
All day - Alaska Air Group (ALK) will hold an investor day event. The airline company is expected to roll out long-term financial targets and update on how investors should view capital returns once government restrictions roll off in the fall. Shares of Alaska Air rallied more than 3% the last time the carrier held a similar investor event.
All day - FINRA and Nasdaq will post reports on short interest positions.
All day - The New Jersey Cannabis Regulatory Commission's agenda for its meeting includes consideration of expanded ATC certifications. BTIG thinks it is possible medical alternative treatment centers will be cleared to begin selling recreational cannabis. Verano Holdings (OTCQX:VRNOF), Curaleaf (OTCPK:CURLF) and Green Thumb (OTCQX:GTBIF) could benefit from that development.
8:00 a.m. Moderna (MRNA) will host its virtual Vaccines Day for analysts and investors. The presentation will include details on Moderna's mRNA vaccines and key considerations for vaccine development. The event will take place with Moderna seeking approval a second booster shot in all adults.
8:00 a.m. Vera Therapeutics (VERA) is scheduled to hold a business update call.
9:00 a.m. Assurant (AIZ) will host a virtual Investor Day event with presentations by executives on Assurant's long-term strategy and financial objectives. Shares of Assurant fell more than 5% in the week following the company's last investor day event.
Friday - March 25