Wells sees resilient demand for oil products - lifts refinery profit forecasts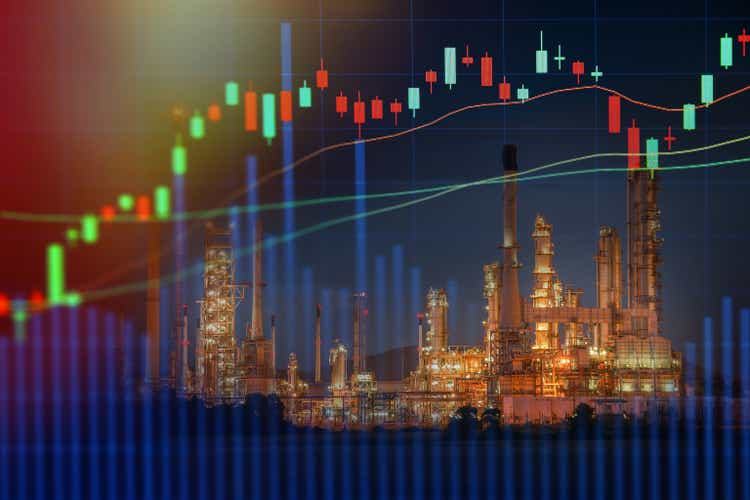 Wells Fargo analyst Roger Read published a bullish note Wednesday, lifting refinery earnings estimates amidst resilient demand and skyrocketing margins.
The analyst raised Marathon's (MPC) 2022 earnings estimates 37%, PBF's (PBF) 39%, and Valero's (VLO) 19%.
The

note cited tight inventory levels, particularly for diesel, driving margins higher; current pricing certainly lends credibility to the thesis:

In Europe too, margins are reaching all-time highs, a key point in Read's note:
With large, well capitalized refiners like Marathon (MPC) and Valero (VLO) seeing significant earnings revisions higher, it will be interesting to see how levered, diesel-focused, small-cap refiners like Saras (OTCPK:SAAFY) and Par Pacific (PARR) perform in coming quarters, particularly given expected diesel shortages in Europe.