Online payment gateway market estimated to grow at 14.8% CAGR: Valuates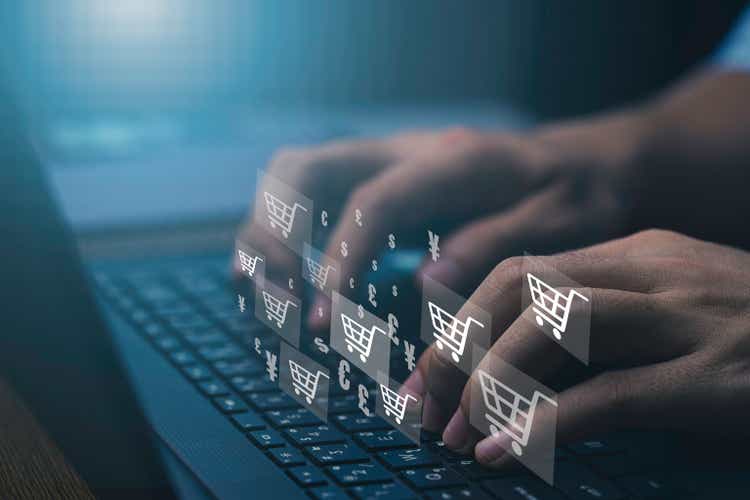 Valuates Reports data indicates that global online payment gateway market size is estimated to reach ~$6403.3M by 2027, from ~$2436.7M in 2020, growing at a CAGR of 14.8% during 2021-2027.
Factors supporting the growth

are - evolving payment methods, rising e-commerce use, improved broadband connectivity, government initiatives that support digitizing payment, increased mobile usage, and the emergence of new technologies.

Segmented on application - Micro and Small enterprises are expected to be the most lucrative segment while on type - hosted payment gateway is seen as the most lucrative segment.
Region-wise, China is the largest market for online payment gateways, with about 30% of the market, followed by Europe and U.S., each with ~20%.
Separately, a Future Market Insights report sees global sales of the online payment gateway market to exceed $106.1B in 2022 marking a CAGR of 10.4% (vs. 9.5% CAGR reported for 2013 to 2021) and by 2028 it is likely to cross $191.1B.
Hosted payment gateways are expected to account for 44.6% of the total online payment gateway market in 2022.
Gpay, Paypal and Amazon are among the online payments that offer cashbacks, rewards and other vouchers for attracting consumers to use online payment gateways.
In early March, a Bernstein analyst analyzed payment stocks and other industry insights.
In mid-March, Mizuho Securities pointed that payment stocks are likely to see a nice rebound in 2H22.