Ericsson falls as some major holders to vote against CEO, others at annual meeting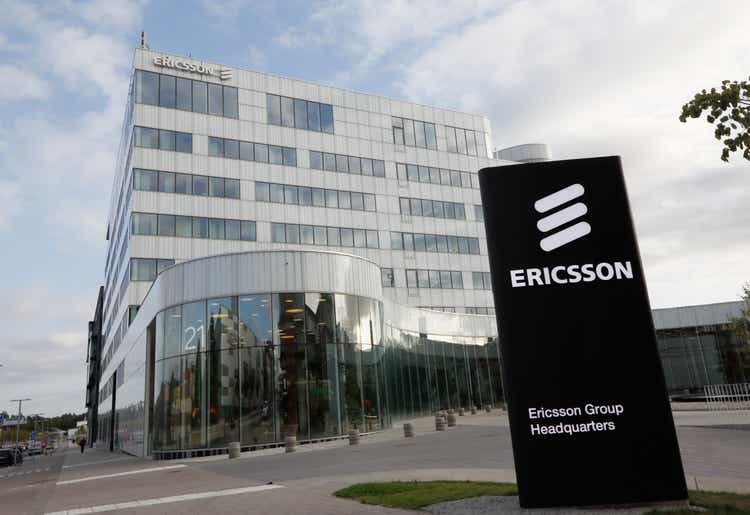 Ericsson (NASDAQ:ERIC)

fell 2%

after reports that some major shareholders will vote against the CEO and other board members at the telecom operator's annual meeting related to alleged possible payments to Isis.
Norway's $1.3 trillion oil

fund, a top-10 Ericsson holder, will vote not to discharge CEO Börje Ekholm and other directors from liability related to the alleged bribery at Tuesday's annual meeting, according to an

FT report.

Activist investor and top five Ericsson holder Cevian Capital plans to also vote against all board directors including Ekholm.

Ericsson's three largest shareholders — the Wallenberg family investment vehicle Investor, Industrivarden, and Swedish pension fund AMF, will all vote in favor of Ericsson's board members and the CEO, which is expected to allow ERIC to win the battle over liability, according to the FT report.
Jefferies analyst Janardan Menon last week said that it's less likely that that the Ericsson (ERIC) CEO will be ousted in response to the recently disclosed Iraq issues in connection with the Swedish telecom company.
While a further fine from the Dept. of Justice is "almost definite," a loss of business in the U.S. seems unlikely as is a block of the company's purchase of Vonage (NASDAQ:VG), Menon wrote in a note last week.
Separately, Ericsson disclosed in its annual report on Friday that it could take up to a year to satisfy the closing conditions for the Vonage (VG) deal.