Morgan Stanley trims Internet ad estimates on Europe uncertainty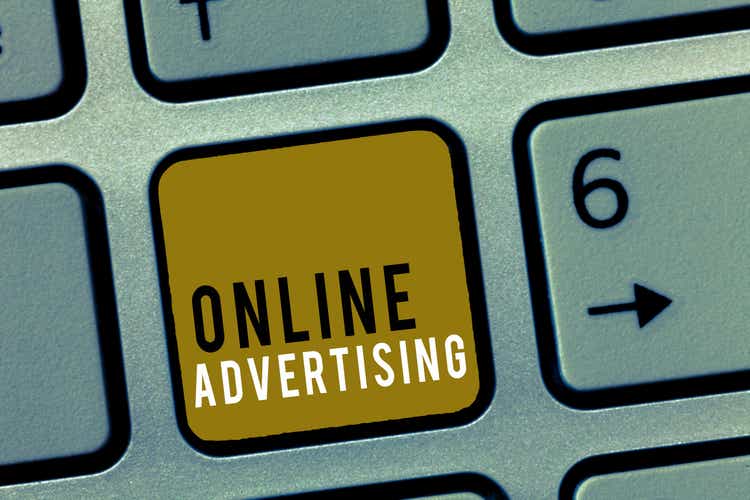 Morgan Stanley has given a mild haircut to price targets for some advertising-centric technology names, pulling back on estimates amid the macro uncertainty of the geopolitical situations.
"The winds of macro uncertainty continue to swirl

around the advertising markets ... in particular within Europe," analyst Brian Nowak says. That follows key companies pointing to some European weakness in the ad markets.

Europe plays a variable role in tech giants' revenues, the firm notes; the continent makes up anywhere from 8% of revenue (at Pinterest (PINS

-0.2%

)) to 34% (at Meta Platforms (FB

+1.9%

)). And softness there could be coming from not only branded advertisers pausing spend to stay away from negative content, but also incremental weakness from the European consumer.
"Further, we also estimate Russia alone makes up ~1-2% of ad revenue for the ad platforms (with the largest players like GOOGL/FB toward the higher end)," Nowak says, "and we have seen companies across the space pull back or essentially shut down their Russian ad businesses."
That leads Morgan Stanley to trim ad revenue estimates for 2022 by about 1-2%, though it's leaving 2023 unchanged, if with a watchful eye.
It also brings price target trims. The firm cut its target on Twitter (TWTR

+2.7%

) to $58 from $59 (still implying 45% upside); it cut Snap (SNAP

+3.9%

) to $59 from $60 (implying 57% upside); cut Criteo (CRTO

+4.2%

) to $37 from $40 (implying 28% upside); and cut Nextdoor (KIND

-0.2%

) to $6.50 from $7.00.
The firm is staying overweight on Alphabet (GOOG

+0.9%

, GOOGL

+1%

) and has a $3,450 target on GOOGL, saying it's "still an innovation-driven cash flow story." Retail search changes will still have legs even as e-commerce slows, it notes, and recent changes in online travel search and auto search - combined, roughly the same size as retail - will keep driving growth, it says.
Meta (FB

+1.9%

) is "not out of the Reel woods yet." Monitoring the slope of adoption of Reels (Meta's TikTok feature rival) and how quickly it's monetized is key to Meta's ability to deliver upward revisions in 2022, the firm says, and for the moment, Street estimates look a bit high. It may take a couple of quarters to deliver, but Morgan Stanley is bullish on a 12-month perspective.
Snap (SNAP

+3.9%

), meanwhile, has managed through the Apple iOS privacy challenge "rather quickly" and so the firm sees it returning to its 2021 analyst day playbook of "innovating to drive advertiser growth and improve ad efficacy/targeting/measurement to increase ad spend per advertiser, auction bid density and ad unit pricing." Snap may be closer than expected to getting back to 50%-plus growth, it says.