Wall Street struggles for direction as Dow Jones, S&P 500, Nasdaq finish mixed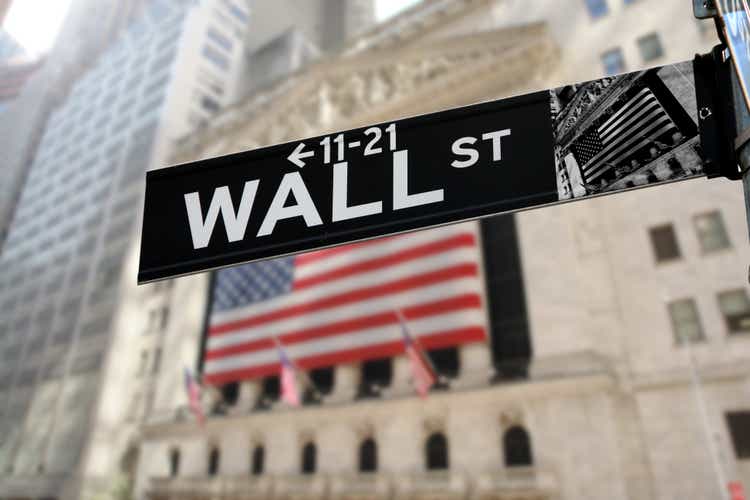 Wall Street showed a mixed performance on Friday as investors continued to fret about looming Federal Reserve tightening and ongoing uncertainty about the economy. Stocks have lacked direction recently, with the S&P 500 hovering around the 4,500 level after a rebound that marked most of the second half of March.
The Dow (DJI) ended +0.4%, the S&P (SP500) finished -0.3%, while the Nasdaq (COMP.IND) posted the biggest decline among the major averages, concluding -1.3%.
Looking at the day's closing numbers, the Nasdaq paced the decline, falling 186.30 points during the session. The index closed at 13,711.00. The S&P 500 slipped 11.93 points to end at 4,488.28.
Bolstered by strong performances from components like Home Depot, Goldman Sachs and JPMorgan Chase, the Dow gained 137.55 points to finish at 34,721.12.
Seven of the 11 S&P sectors concluded higher, led by Energy and Financials. Info Tech led all the declining sectors, falling 1.4% as chips and chip equipment stocks struggled.
Rates moved higher on the day. The 10-year Treasury yield rose 6 basis points to 2.71%. The 2-year yield also advanced 6 basis points, climbing to 2.52%.
The 2s-10s curve spread hovered around 20 basis points during the session. However, there has been big swings lately. The yield spread has gone from +23 basis points two weeks ago to -8 basis points last Friday.
The recent "yield curve steepening should not be viewed in a vacuum," Deutsche Bank's Jim Reid said. "The fundamental outlook hasn't changed dramatically over that time span. Instead, this likely reflects the elevated rates volatility environment we currently sit in. This, all before QT has even begun."
There continues to be concerns about a hard land, with BofA saying a recession shock is coming.
"U.S. recession risks have risen this week, with signs of a more aggressive Federal Reserve policy increasing risks of policy error," UBS' Paul Donovan said. "Recession risks remain below 50% - mainly because Fed President Bullard is not setting policy (Bullard was calling for rapid, dramatic interest rate increases)."
Among active stocks, transport names are under pressure after a downgrade of several stocks from BofA.