Panasonic speculates bigger EV battery to attract other auto manufacturers besides Tesla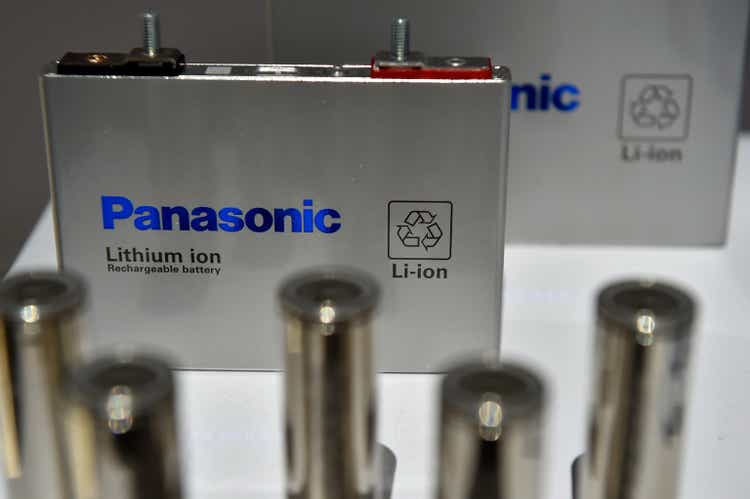 Panasonic (OTCPK:PCRFY) foresees the launch of a bigger electric vehicle battery, a lithium-ion 4680 battery, from its Wakayama factory in western Japan wherein it plans to introduce two production lines for the battery.
While Tesla (NASDAQ:TSLA

) CEO Elon Musk has said the 4680, which is not scheduled for mass production until next year, will help bring down the price of a Tesla car by ~40%, the Japanese company is seeking to diversify its business from Tesla as the battery may attract other manufacturers also.

Yuki Kusumi, newly appointed CEO in 2020, stated that the company will invest $4.8B over the upcoming three years with 2/3rds earmarked for EV batteries, supply chain software and air conditioners.
Since the time the former head of automotive business Kusumi is appointed in the new role, the company stock price has garnered 17% as his plans reflect Panasonic's desire to return to robust growth after aggressive streamlining.
The company targets operating profit of ¥1.5T, up 63%from the past 3-year period.
Panasonic also established a JV with Toyota in 2020 and is the world's third-largest producer of EV batteries.
Financial Times cites a Nomura analyst: "Efforts undertaken since Kusumi took office to strengthen the operational capabilities of individual businesses have yielded some results."