Rivian CEO sees EV battery shortage led by tight raw materials supply to grapple the industry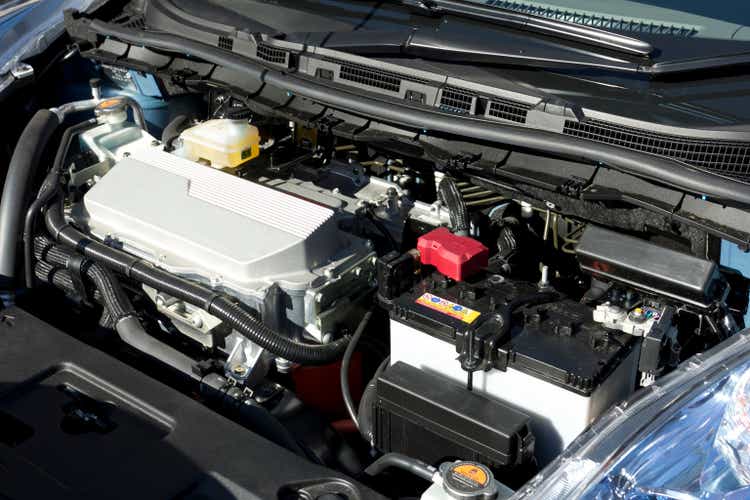 Rivian Automotive (RIVN) CEO R.J. Scaringe believes that the auto industry is likely to face EV battery supplies shortage which could surpass the current computer chip shortage, as cited by Wall Street Journal.
Industry trends

reveal that car companies are trying to lock up limited supplies of raw materials like cobalt, lithium and nickel that are key to battery making, and many are constructing their own battery plants to put more battery-powered models in showrooms.

Graphite, a critical mineral used in EV batteries, could see a shortage in supply amid surging demand for EVs; analyst from London-based battery materials data and intelligence provider Benchmark Mineral Intelligence said that with EV sales expected to reach up to 11M units in 2022, there could be a deficit of around 40K tonnes of graphite this year as cited by South China Morning Post.
In a January Baird technology conference, MP Materials CEO James Litinsky said that automakers, anxious to avoid a replay of the production halts forced by the chip shortage, are in a quiet mad rush to line up lithium, permanent magnets and other key materials for EVs.
Traditional automakers have hastily announced plans to build 13 lithium-ion battery plants in the U.S. by mid-decade.
During a tour of Rivian's Illinois factory lines, Scaringe said that chip suppliers are skeptical of the young electric vehicle company's capability to hit promised production numbers and they are instead allocating more chips to established customers based on the numbers of vehicles they have built in the past.
The company produced 2,553 vehicles for the Mar.31 quarter ending which is in line with company expectations; the company had cut its 2022 production forecast by half to just 25K vehicles.
Tesla CEO Elon Musk tweets at Rivian, "I'd recommend they get their first plant working. It's insanely difficult to reach volume production at affordable unit cost."
Reuters cited Scaringe, "We expect pricing to remain pressurized, where it will continue to increase over time. More price increases are inevitable, and not just at Rivian, due to the combination of scarce parts and rising raw materials."