CrowdStrike, Check Point dip as Jefferies hikes PTs on cybersecurity stocks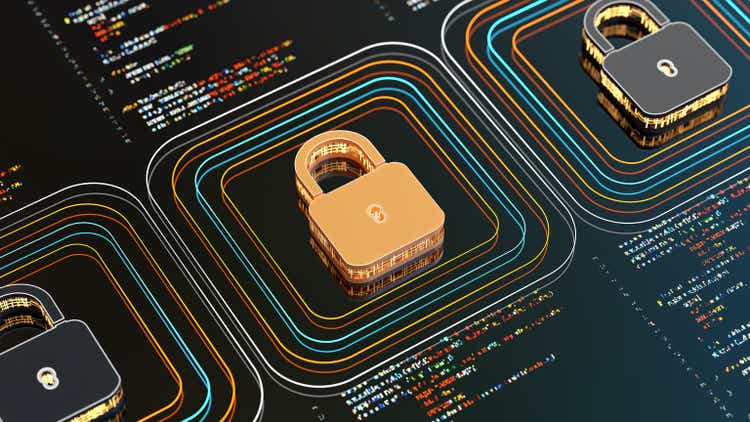 CrowdStrike Holdings (NASDAQ:CRWD), Check Point Software (NASDAQ:CHKP), SentinelOne (NYSE:S) and Palo Alto Networks (NASDAQ:PANW) shares dipped on Monday despite Jefferies analyst Joseph Gallo hiking price targets on the group, noting that "Cybersecurity is more important than ever."
Gallo, who assumed coverage on the sector, raised his price target on CrowdStrike (CRWD) to $275 a share from $265, Check Point (CHKP) to $155 a share from $135, Palo Alto (PANW) to $725 a share from $650 and SentinelOne (S) to $40 a share from $35.
Gallo said CrowdStrike (CRWD) stood out among the group as the "largest beneficiary of an increased attack environment," and said it was winning business by "blurring the lines" between cybersecurity and infrastructure in what is an expanding total addressable market [TAM] for such technologies.
Still, CrowdStrike (CRWD) fell 2.4%, while Check Point (CHKP), SentinelOne (S) and Palo Alto Networks (PANW) were down fractionally.
In addition, Gallo noted that with the recent acquisitions of SailPoint Technologies (SAIL) and Datto Holding (MSP), cybersecurity is still attractive for further deals, "given its strategic importance coupled with recent multiple compression."
Last week, Wedbush Securities said the rest of Wall Street is "underestimating" the growth for the sector for the rest of the year among cybersecurity companies, including Palo Alto Networks and Check Point Software.