Housing market hits an inflection point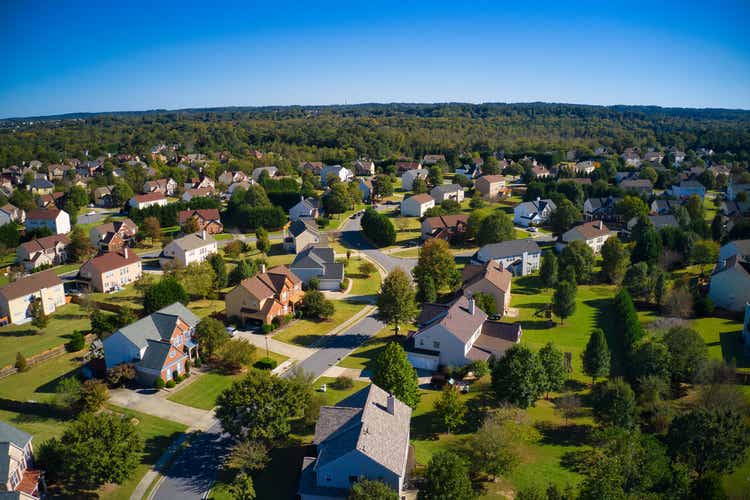 Investors will get more data on the U.S. housing market today as analysts point to signs of cooling in the red-hot sector.
Housing starts and building permits numbers for April are due. Economists expect groundbreaking on new homes to drop to an annual rate of 1.745M, while permits are seen edging down to 1.825M.
Demand for homes is strong, with many properties for sale going for well above asking price. But with a hawkish Fed and the Treasury yields jumping, the 30-year fixed-rate mortgage just topped 5% for the first time in a decade.
"Rising rates are starting to show up in housing data," Schwab's Kathy Jones tweeted.
That could further dent demand, although "housing starts have historically been unresponsive to changes in mortgage rates in a supply-constrained environment, likely because homebuilders are able to continue building with little fear that homes will sit vacant after completion," Goldman Sachs said.
Yesterday, the NAHB Housing Market Index fell to a seven-month low of 77 for April.
Quote: "The housing market faces an inflection point as an unexpectedly quick rise in interest rates, rising home prices and escalating material costs have significantly decreased housing affordability conditions, particularly in the crucial entry-level market," NAHB Chief Economist Robert Dietz said.
Redfin reported last week that home sales fell 4% in March as buying costs shot up.
"We expect the combination of surging mortgage rates and record-high home prices to cause more homebuyers to drop out of the market," Redfin chief economist Daryl Fairweather said. "Unfortunately, homeowners are turning their back on the market too. Instead of being motivated to list before prices weaken, potential home sellers may be choosing to wait-out the impending market cooldown."
Stock impact: The "inexorable rise in back end rates is having a meaningful impact on interest rate sensitive areas of the economy and market, like housing," Morgan Stanley equity strategist Mike Wilson said.
The SPDR Homebuilders ETF (NYSEARCA:XHB) is down nearly 30% year to date and off 15% from its near-term peak in mid-March. The S&P 500 (SP500) (SPY) is down about 8% year to date.
The sector is also vulnerable to the risk of the Fed orchestrating a hard landing with its rate hike, possibly leading to recession. But Citi says that a replay of 2008 isn't in the cards.
"We believe the housing risk is much less severe than occurred during the Great Financial Crisis since credit quality is healthy, home equity levels are high, and there is higher structural demand for the home than pre-pandemic," analyst Steve Zaccone wrote in a note.
SA contributor Hale Stewart says that investors interested in housing stocks shouldn't fight the Fed.