DiDi Global in state of flux as China delays probe result: report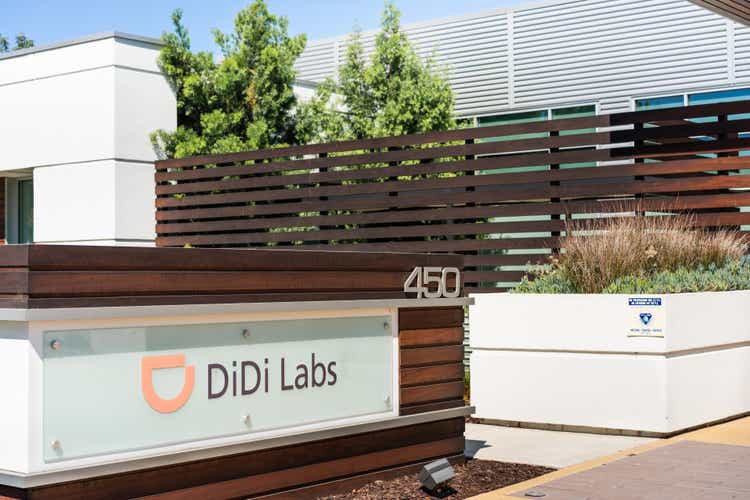 DiDi Global (NYSE:DIDI) is in a state of flux after some senior Chinese officials have delayed potential punishments on the firm that have been put forth by the country's cybersecurity regulator, Bloomberg reported.
Citing people familiar with the matter, DiDi (DIDI) has spoken to the Cyberspace Administration of China about a fine and other levies after it had its initial public offering last year in the U.S., despite objections. The actions were set to be taken against DiDi this month, but officials have said they are "not satisfied" with the potential infractions and have asked for revisions, with one person saying they were too lenient.
DiDi (DIDI) shares fell more than 2% to $1.84 in premarket trading on Thursday.
Since the start of the year, DiDi (DIDI) shares have lost more than 60% of their value.
The company did not immediately return a request for comment from Seeking Alpha.
The company is also reportedly shutting its food delivery business in Japan, Nikkei reported on Thursday, resulting in nearly 200 employees being laid off.
DiDi (DIDI) is in the process of delisting itself from the U.S. and recently set May 23 as the date for a shareholder vote on its plans to delist from the New York Stock Exchange.
In March, DiDi (DIDI) said it was suspending plans to list its shares on the Hong Kong exchange because it failed to meet new Chinese regulatory requirements regarding data security.
On Monday, DiDi (DIDI) reported fourth-quarter results and also made the aforementioned plans for the delisting vote.