Indonesia halts palm oil exports, complicating supply chains and lifting food prices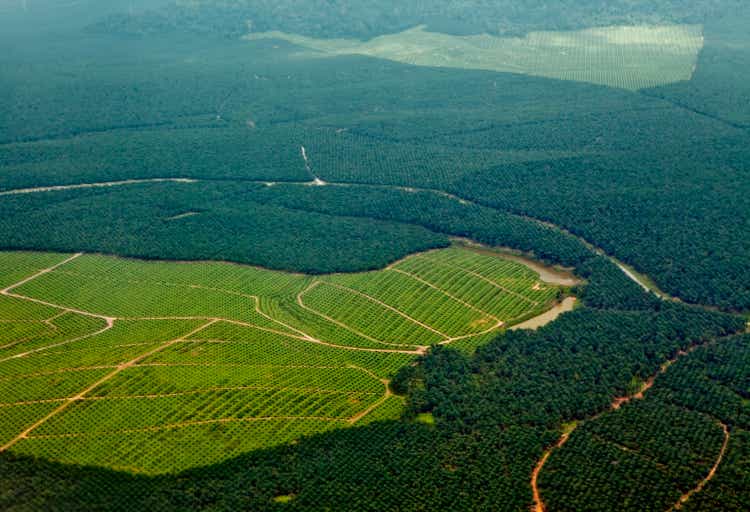 Indonesia's President Joko Widodo announced a palm oil (PLO:COM) export embargo Friday; the ban is set to begin April 28th.
Edible oils have rallied ~40% year to date, with the UN edible oils index hitting all-time highs in

March; soybean oil in Chicago bounced ~3% on the back of Friday's announcement.

Indonesia accounts for over half of global palm oil production, though palm oil is widely used in food processing and cooking, it's also a major ingredient in personal care products, including everything from soap and shampoo, to lotion and makeup.
For energy investors, it's noteworthy that palm oil has long been a feedstock in the production of bio-diesel; in Europe, palm oil feedstocks accounted for ~18% of bio-diesel production in 2020 (TTE) (E).
A palm-oil embargo could complicate sourcing for consumer goods producers like Procter (PG) and Colgate (CL), while also posing challenges for processed food producers like General Mills (GIS) and Kraft (KHC).
With the DOE planning for a 24% increase in bio-diesel production during 2022, and producers (DAR) (OTCPK:NTOIF) (REGI) competing for lucrative government subsidies to shift food into the fuel supply, reduced feedstock imports will likely lead to increased domestic food costs.