Opendoor Technologies stock jumps 14% after Q1 earnings breeze past consensus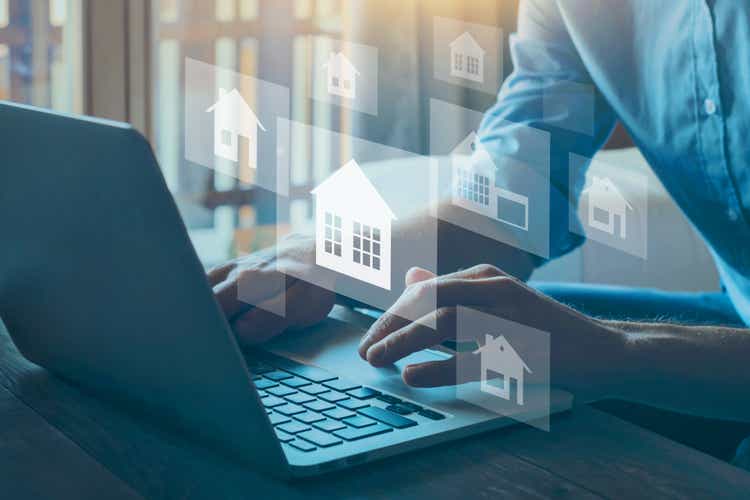 Opendoor Technologies (NASDAQ:OPEN) shares are gapping up more than

14%

in Thursday afterhours trading after the real estate platforms' Q1 earnings reflected a substantial boost to profitability.
It's expecting Q2 adjusted EBITDA of $170M-190M, up 604% Y/Y at the midpoint

range. By comparison, Q1 adjusted EBITDA of $176M soared from a loss of $2M in the year-ago period.

Q1 adjusted EBITDA margin of 3.4% at March 31 compared with -0.3% at the end of March 2021.
Revenue of $5.2B topped the average analyst estimate of $4.29B and surged from $747M in Q1 a year ago. Q1 adjusted EPS of $0.04 also sailed past the consensus of -$0.07 and improved from -$0.48 in Q1 2021.
Income from operations of $118M at March 31 vs. a loss of $245M at March 31, 2021.
Real estate inventory was $1.42B in the first quarter, up from -$375M in Q1 of last year.
Conference call on May 5 at 2:00 p.m. PT.
Towards the end of April, the Pulte Family disclosed a stake of $2.4M in Opendoor Technologies.