CloudFlare falls 12% despite Q1 earnings, guidance beat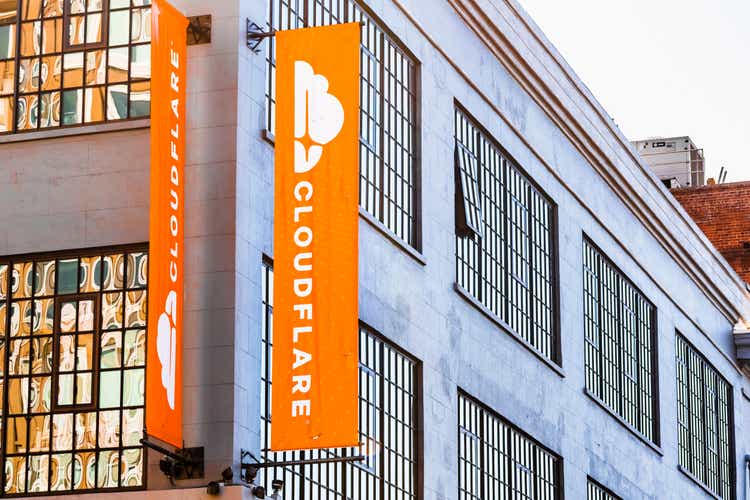 CloudFlare (NYSE:NET) shares fell sharply on Friday even as the security and content delivery provider posted first-quarter results and guidance that topped estimates.
For the period ending March 31, CloudFlare (NET) said

it earned an adjusted 1 cent per share on $212.2 million in revenue, compared to estimates of a breakeven quarter and $205.6 million in sales.

CloudFlare (NET) shares

plunged more than 13% to $67.34

in premarket trading on Friday.
Several other security and content deliver names fell on Friday, including Zscaler (ZS), Fastly (FSLY) and Akamai (AKAM), led by Akamai's

near 2% decline

.

Additionally, CloudFlare (

NET

), which added 14,000 customers in the customer to bring the total to more than 154,000, said it expects second-quarter revenue to be between $226.5 million and $227.5 million, compared to estimates of $217.76 million.

For the full-year, CloudFlare (NET) expects sales to be within a range of $955 million and $959 million, with analysts expecting the company to generate $932.44 million in revenue.
In late April, Cloudflare (NET) said it had completed its purchase of Area 1 Security.