Apartment REITs saw a drop last month amid April national multifamily rent growth trends showing slowdown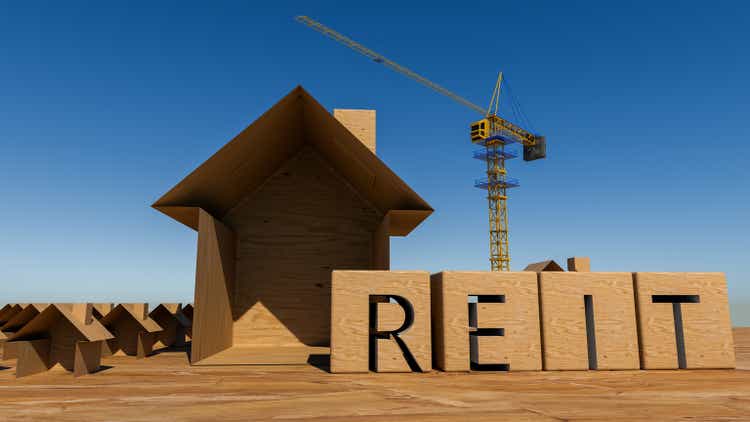 In its national multifamily rent growth trends for April 2022, Apartments.com, national online marketplace owned by CoStar, indicated that national multifamily rent growth at 10.6% Y/Y compared to 11.4% in March.
However, on M/M basis, rent growth saw

a 0.8% increase with the top 10 performing markets spread across country.

On the other hand, the top 10 markets of highest Y/Y rent growth are located in the Sunbelt markets making it the leading top rent growth market; it includes five markets in Florida, two in North Carolina along with Las Vegas, Nashville and Austin.
"Overall, April saw a slight deceleration of rent growth both nationally and at the market level. However, in our minds, the bigger takeaway from this report is the number of formerly high-flying rental markets experiencing notable decelerations in rent growth as the month closed," CoStar National Director of Multifamily Analytics Jay Lybik commented.
The report points out that number of markets witnessing rent growth above 20% Y/Y has declined from eight at the end of 2021 to just four in April.
Phoenix has seen a significant slowdown in growth as asking rents fell from 22% Y/Y in 4Q21 to 15.6% at April 2022 end.
Contrary to its 2021 performance of facing strong growth, Atlanta and Orange County, California experienced a significant slowing in April 2022 with Atlanta's rent growth dropping 370 basis points and Orange County down 210 basis points.
San Francisco saw a drop of 2% Y/Y, down to 6.5% Y/Y in April 2022 from 8.5% Y/Y at 2021 close.
For the monthly comparison, Charlotte, N.C. of the sunbelt market was leading the chart with other Midwest markets like Columbus, Ohio, and Indianapolis, and gateway cities like Boston and Seattle also recording strong upticks in rents over the past 30 days.

Other ETFs - (RESI), (REZ), (HAUS) - have all reported 10-11% losses in the past 1-month performance.
A Redfin report indicates that most favored migration destinations for homebuyers—Phoenix (+10.9% Y/Y growth in goods and services), Tampa (+9.9%) and Atlanta (+10.6%)—have the highest inflation rates in the U.S.
Nationwide, prices were up 8.5% Y/Y in March, the highest rate in 40 years.
Phoenix was also the second-most popular destination for homebuyers looking to move from one metro to another in Q1, behind only Miami.
Phoenix home prices increased 27% Y/Y while Tampa and Atlanta saw a 29% and 17% growth.
Rating Agency Opinion:
Relative performance trends and the fundamental backdrop are attractive for apartment REITs with factors like reopening of more metro areas, improving job market and healthy household cash balances supporting the home prices to push higher amid rising mortgage rates.
Apartment rental demand has seen attractive growth with high occupancies.
Basing on all the above highlights, Wells Fargo Investment Institute's Global Real Assets Quarterly Guidance indicates that apartments are set to outperform and it also is positive on industrial, single-family-home and self-storage REITs.