Luckin Coffee rallies on potential plan to list in Hong Kong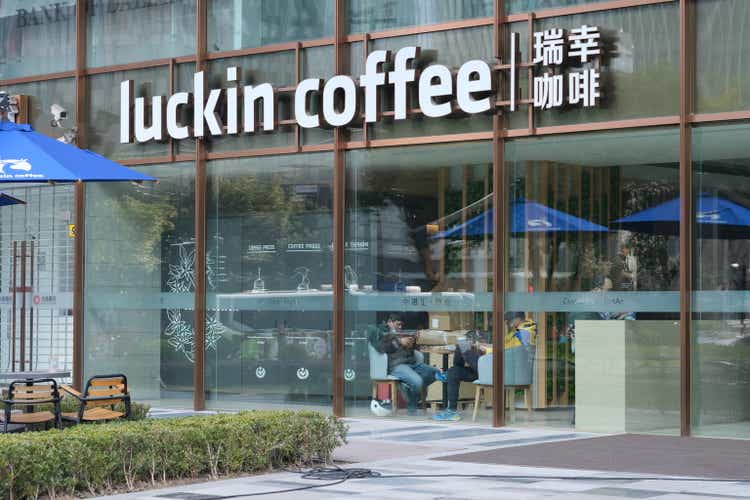 Luckin Coffee Inc. (OTCPK:LKNCY) is considering a Hong Kong listing as it looks to make its comeback to the equity markets after being bounced from the Nasdaq in 2020.
That development follows Luckin Coffee (OTCPK:LKNCY

) being one of 17 firms recently added to a SEC list of U.S.-traded entities that have a branch or office that is located in a foreign jurisdiction and an oversight board has determined that it is unable to inspect or investigate completely because of a position taken by an authority in the foreign jurisdiction.

Of note, the coffee chain has kept keep its business growing in China after firing three senior executives for fraud in 2020.
Looking ahead, Luckin Coffee (OTCPK:LKNCY) said it plans to continue to introduce services and products to improve earnings and long-term value for shareholders even as it navigates around COVID headwinds.
Shares of Luckin (OTCPK:LKNCY) rose

4.31%

in premarket pink sheet action.
Read about Luckin's store growth plans.