Village Farms plunges after mixed Q1 results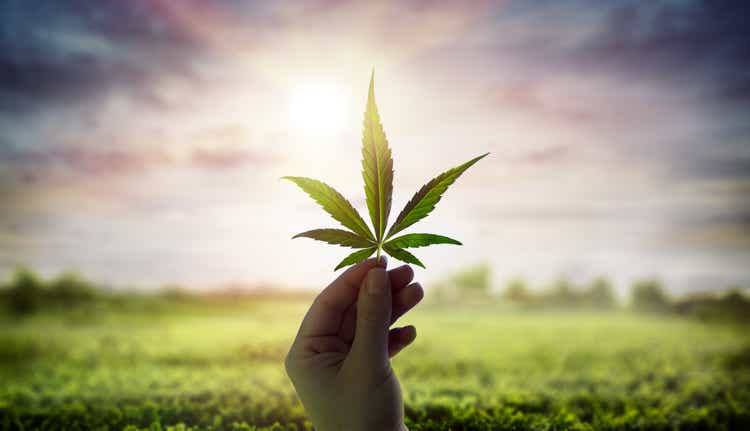 Village Farms (NASDAQ:VFF) slips more than

21%

after mixed Q1 results.
Revenue grew ~34% Y/Y but adjusted EBITDA was negative -$6.1M vs. $0.04M year ago due to inflationary pressures on produce business.
Total Cannabis segment net sales

increased 65% Y/Y to $28.8M.

Adjusted EBITDA margin rate for Canadian Cannabis segment squeezed 400 bps to 10%.
CEO comment: "Pure Sunfarms' products continue to resonate with consumers, as our continued focus on quality, innovation and new product launches strengthen what has become one of the most respected and trusted brands in the Canadian market. In Quebec, we estimate that Rose is now a top three Licensed Producer by sales following strong market share gains since retail launch early last year. Rose is well positioned to continue this momentum throughout 2022, further benefitting from the many opportunities for collaboration with Pure Sunfarms. With our Canadian Cannabis business continuing to grow sales and market share domestically, we look forward to capitalizing on Pure Sunfarms' recent EU GMP certification to commence exportation to international markets."
"Consumer takeaway trends during the first quarter further validated our brand and cultivation strategies. We expect continued momentum throughout 2022 and beyond as each of our cannabis businesses continues to launch innovative new products that address evolving consumer demand. We remain focused on seizing opportunities to continue to deliver top-tier profitability and market share in the high-growth global cannabis market."