Carlyle agrees to acquire ManTech International for about $4.2B (update)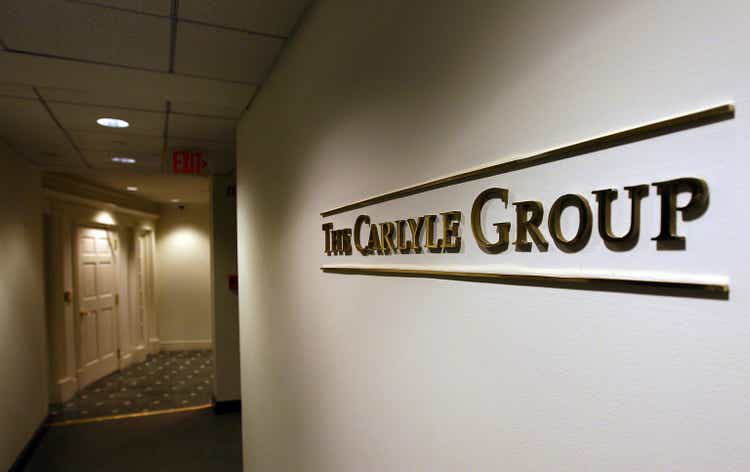 Update 8:17am: ManTech confirms sale, other details.
Private equity firm Carlyle Group (NASDAQ:CG) agreed to purchase ManTech International (NASDAQ:MANT) in a deal that valued the purchase defense and government services contractor at a total enterprise value of about $4.2 billion. ManTech jumped 15% in premarket trading.
ManTech holders will receive $96/share in cash, a 32% premium to ManTech's share price on Feb. 2, before media reports discussed a potential strategic process for the company, according to a statement. The deal represents a 17% premium for Friday's closing price.
The news comes after Dealreporter last month said a sales process for ManTech (MANT) had advanced with interest from strategic and private equity. Bidders for the company included Bidders include KBR Inc. (KBR), Carlyle Group (CG) and Veritas Capital's Peraton.
The transaction is expected to close in the second half of this year. Stockholders holding shares of common stock representing 49.2% of the current outstanding voting power of the ManTech have entered into a voting agreement to vote their shares in favor of the deal.
Goldman Sachs is serving as exclusive financial advisor and King & Spalding LLP is serving as legal counsel to MANT in connection with the transaction. Robert W. Baird & Co. is serving as financial advisor and Latham & Watkins LLP is serving as legal advisor to Carlyle (CG) in connection with the transaction.
Reuters reported in February that ManTech co-founder George Pedersen was exploring options for his controlling stake. Sources indicated that a sale of the company was being discussed as part of Pedersen's estate planning. MANT later announced that Pedersen was stepping down from the board.