Baby formula imports allowed under FDA guidance to address nationwide shortage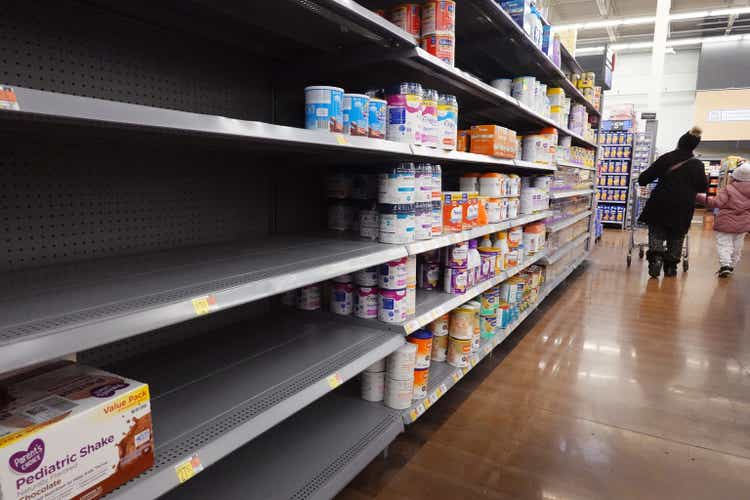 The U.S. FDA early Monday evening issued guidance that will allow international manufacturers of baby formula to export their product to the U.S.
The agency said it has now put "flexibilities" in place to allow this to happen

in the face of a nationwide shortage of formula.

In addition, the FDA said it would not object if domestic manufacturers were to distribute product that was made for export.
"The agency intends to prioritize submissions for products that can demonstrate the safety and nutritional adequacy and have the largest volume of product available and/or those who can get product onto U.S. shelves the quickest," the FDA said, adding it is already in discussions with some companies.
On May 12, President Biden met with officials from the country's four largest formula manufacturers, Abbott (NYSE:ABT), Reckitt Benckiser (OTCPK:RBGPF) (OTCPK:RBGLY), Perrigo (NYSE:PRGO), and Gerber Products of Nestle (OTCPK:NSRGY) (OTCPK:NSRGF) to address the ongoing issue.