Is there an end in sight for biotech's bear market? Yes, but it's a matter of when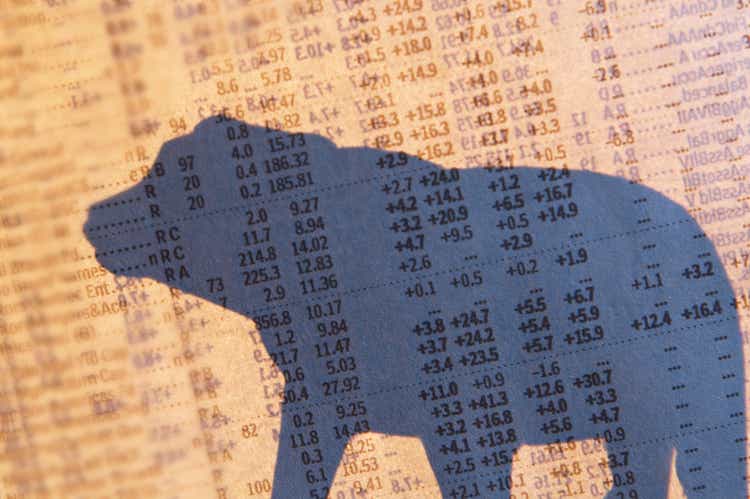 While the S&P 500 barely avoided entering bear market territory with Friday's close, biotech investors have not been as fortunate so far this year.
Year to date, the SPDR S&P Biotech ETF (XBI

) is

down 37%

. After closing at an all-time of $173.99 on Feb. 8, 2021, the ETF hit a downward trend,

down ~60%

since then.

Even star performers that reached all-time highs in 2021 -- Moderna (NASDAQ:MRNA) and BioNTech (BNTX) come to mind thanks to COVID-19 -- have been hit hard this year.
Only a handful biotechs have recorded positive returns so far in 2022, and have tended to be those with large market caps. Vertex Pharmaceuticals (NASDAQ:VRTX), with an

18% YTD return

, is one of the best. Amgen (NASDAQ:AMGN) (

+10%

) and Regeneron Pharmaceuticals (NASDAQ:REGN) (

+5%

) are just behind.
Looking ahead, do biotech investors have reason to be nervous? In the short-term, possibly, but in the long term, the view is more sanguine, according to some industry observers.
Cowen's biotech team, led by Phil Nadeau, examined biotech bear markets since 1998 and compared today's industry fundamentals to those when the latest bear market ended.
Key takeaways include: 95% of companies under coverage have enough cash on hand to support operations for a year; though small and mid-cap valuations have declined, they are still not cheap based on historical levels; since drug prices have increased over the last decade, pipelines should be worth more; and the biotech business model is intact and able to deliver revenue growth over the long term.
"While these analyses do not guarantee that there is no further downside or that this biotech bear is about to end, they do suggest that it is a matter of 'when' and not 'if' growth investors will return to the sector," the Cowen team wrote.
Despite the downturn, there are opportunities for investment, according to Ben Snedeker, an analyst with HealthCore Management. Speaking on an RBC Capital Market podcast, Snedeker suggested companies that are strong on fundamentals -- those companies with established products on the market, innovation, a track record of success, management teams with a history strong execution, and have capital at their disposal -- are more likely to do well.
Some biotech companies could benefit as potential M&A targets. It's no secret that many large pharmas are flush with cash, and depressed stock prices for biotech companies could be appealing.
However, based on comments from pharma CEOs during recent Q1 2022 earnings, Big Pharma may not exactly be chomping at the bit.
For example, Novartis (NVS) CEO Vasant Narashimhan noted in an April 26 earnings call that while the company's M&A focus is in the below-$2B space, the pharma looks at a company's science and candidate data when weighing an acquisition. But he called the biotech market "challenging" in that respect.
Check out Seeking Alpha contributor Edmund Ingham's three biotech stocks doing well despite the biotech bear market.