Canadian Solar climbs after posting surprise Q1 profit, upbeat Q2 guidance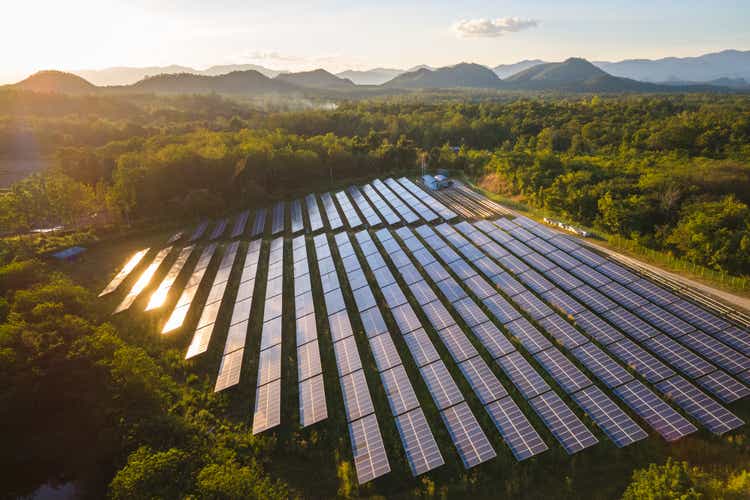 Canadian Solar (NASDAQ:CSIQ) +1.9% pre-market on Tuesday after reporting Q1 adjusted earnings that fell from the same period last year but beat analyst estimates, while issuing upside guidance for Q2.
Q1 adjusted earnings fell to $9.21M, or $0.14/share, from $22.78M, or $0.36/share, in the year-earlier quarter, but analysts had expected a $0.09/share loss, while revenues rose 14.7% Y/Y to $1.25B, slightly short of expectations.
Q1 gross margin was 14.5%, at the low end of prior guidance of 14.5%-15.5%, and compared to 19.7% in Q4 2021, driven by higher raw material costs and the absence of U.S. anti-dumping and countervailing duty true up benefit in the current quarter relative to the prior quarter.
Q1 solar module shipments totaled 3.63 GW, up 42% Y/Y and in line with company guidance of 3.6-3.8 GW.
The company said the carve-out IPO of CSI Solar remains on track, despite the slowdown caused by COVID-related lockdowns in China; CSI Solar revenue jumped 74% and gross profit grew 161% Y/Y.
For Q2, Canadian Solar (CSIQ) forecasts Q2 revenues of $2.2B-$2.3B, well above $1.75B analyst consensus estimate, as well as total module shipments of 4.9-5.1 GW, including 150 MW to the company's own projects, and gross margin of 14.5%-15.5%.
The company reaffirms guidance for FY 2022, seeing revenues of $7B-$7.5B, in line with $7.23 consensus, as well as total module shipments of 20-22 GW, battery storage shipments of 1.8-1.9 GWh, and total project sales of 2.1-2.6 GW.
Canadian Solar (CSIQ) shares have lost 7% YTD and 25% during the past year.