MicroStrategy's Michael Saylor says Bitcoin mining is world's most lucrative use of energy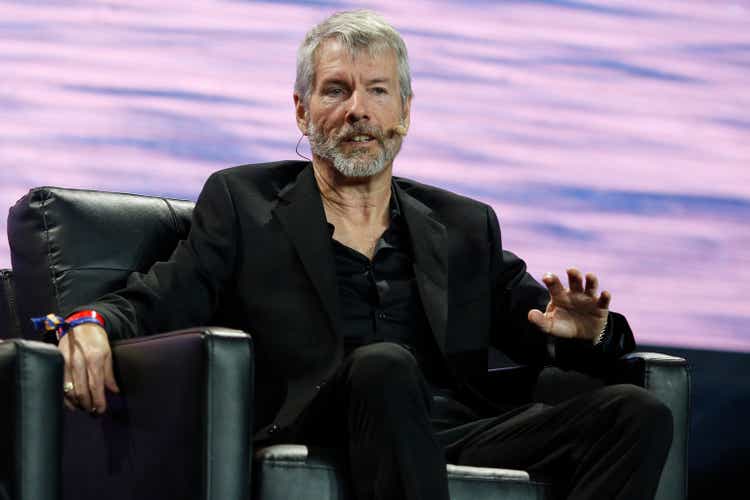 Proof-of-Work Blockchain-based Bitcoin (BTC-USD) mining is the world's most profitable use of energy, MicroStrategy (NASDAQ:MSTR) CEO Michael Saylor said during this year's DC Blockchain Summit on Tuesday.
"I think that we should embrace digital energy," Saylor emphasized, adding that "it's possible some states won't embrace it as enthusiastically as others and that'll be in their detriment." New York is a prime example as the state grapples with the risks and benefits of Proof-of-Work vs. Proof-of-Stake consensus mechanisms.
While regulatory scrutiny on the decentralized space looms, especially following the collapse of stablecoin TerraUST (UST-USD) and its sister token Luna (LUNA-USD), "I think bitcoin mining is going to spread all around the country [U.S.]," Saylor said. Note the U.S. is the world's largest bitcoin miner, and "they will continue to lead if we don't get hostile regulation," Saylor added.
Meanwhile, the network hashrate is hovering near all-time highs, meaning more miners are verifying transactions on the blockchain which ultimately increases the network's security.
Earlier at the same event, Famed Shark Tank investor Kevin O'Leary, an advocate of the blockchain sector, said environmental concerns are causing "chaos" for the mining space, as bitcoin (BTC-USD) consumes more electricity in a year than Sweden, Norway, or the United Arab Emirates.
In Nov. 2021, Michael Saylor said people can trust bitcoin.