Karyopharm begins dosing in late-stage study of selinexor combo therapy for multiple myeloma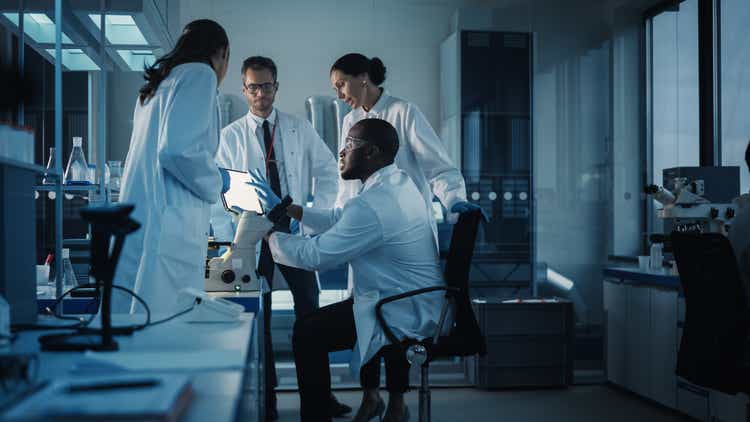 Karyopharm Therapeutics (NASDAQ:KPTI) and the European Myeloma Network (EMN), a collaboration of centers for multiple myeloma in Europe and Australia, said the first patient was dosed in the collaborative EMN29/XPORT-MM-031 study.
The global phase 3 trial

is evaluating an all-oral regimen of Karyopharm's selinexor, sold as Xpovio, in combination with Bristol-Myers Squibb's (

BMY

) chemo drug Pomalyst (pomalidomide) and low-dose dexamethasone (SPd) versus BMY's Empliciti (elotuzumab), pomalidomide, and dexamethasone (EPd) in patients with relapsed or refractory multiple myeloma (MM).

The patients will have received one to four prior lines of therapy, before being enrolled in the study.
The company said the study follows encouraging data from an all-oral arm of a phase 1b/2 trial, dubbed STOMP, and a phase 2 study called XPORT-MM-028 in which selinexor was evaluated in combination with Pomalyst and low-dose dexamethasone in patients with relapsed or refractory MM who received at least two prior lines of therapy.
MM is a cancer that forms in a plasma cell, a type of white blood cell.