Dow Jones jumps 500+ points; S&P 500, Nasdaq surge as retail rebounds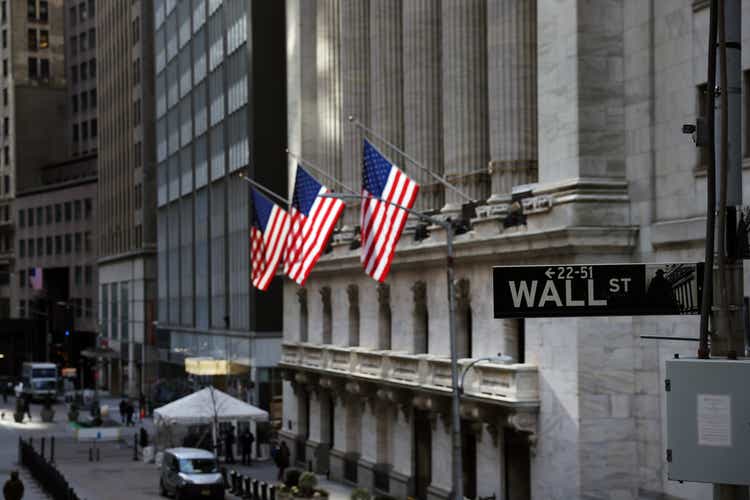 The stock market recorded notable gains on Thursday, extending strength seen late in Wednesday's session. Solid results helped to lift some of the recent gloom in the retail sector.
The Nasdaq (COMP.IND) finished +2.7%, the S&P (SP500) ended +2.0% and the Dow Jones (DJI) closed +1.6%.
The Dow rose 516.91 to close at 32,637.19. The S&P 500 climbed 79.11 to end at 4,057.84. The Nasdaq concluded trading at 11,740.65, an advance of 305.91 on the day.
Ten of the 11 S&P sectors finished higher. Consumer Discretionary fueled the overall advance, climbing by about 4.8%. Communication Services and Info Tech also rose more than 2%. The Real Estate segment represented the worst performing group, ending the day fractionally lower.
The S&P retail ETF XRT rose almost 5%, as dollar stores surged on reassuring quarterly results. Macy's also got a boost from earnings news, prompting a rally of 19%. Amazon and Tesla led the megacaps.
Elsewhere, Alibaba climbed almost 15% after the Chinese internet giant posted better-than-expected quarterly results as business got a lift from COVID-related lockdowns in China.
Turning to the bond market, the 10-year Treasury yield rose less than a basis points to 2.75% and the 2-year yield slipped 1 basis points to 2.49%.
On the economic front, April pending home sales fell nearly 4%, bigger than the 1.5% drop forecast and the sixth-straight month of declines. The figures provided more evidence of a hot housing market that is rapidly rolling over.
"Mortgage applications have plunged over the past few months, falling by a total of 26%, with no bottom yet in sight, as potential buyers recoil from the surge in mortgage rates," Pantheon Macro said, calling the pending sales outlook "unambiguously grim."
The firm added: "It's not rocket science; when the monthly payment for a would-be home purchaser rises by 50% in eight months, demand drops. Expect more of the same, and it will feed into closed existing home sales in due course."
In other economic news, Weekly jobless claims came in lower than expected by 5K. Data came in showing that claims were 210K vs. the 215K expected level and 218K prior figure.
At the same time, the second look at Q1 GDP fell to -1.5% compared to the -1.3% forecast, -1.4% initial estimate and +6.9% in Q4.
Among active stocks, cruise lines joined the dollar stores near the top of the S&P gainers list. Kraft Heinz was among the biggest decliners as UBS turned bearish.
And GameStop was off to the races again as retail investors battle a new wave of short interest.