UK to levy 25% tax on "windfall" profits of energy firms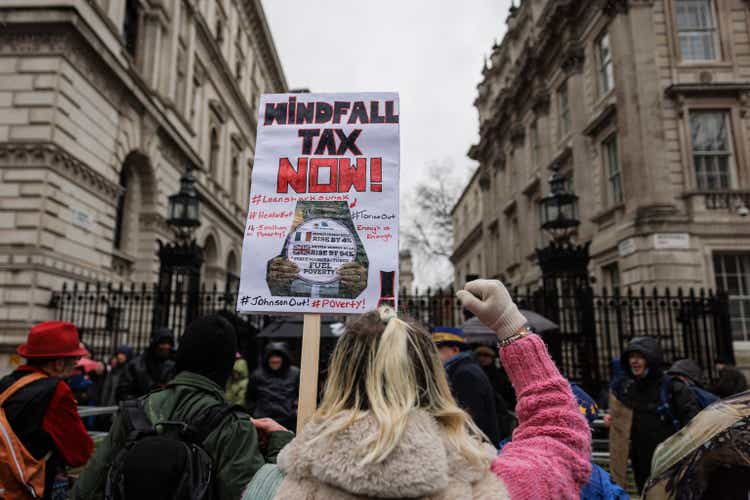 UK Chancellor Rishi Sunak announced a 25% windfall tax on the oil and gas sector Thursday (XLE) (BP) (SHEL).
The tax is described as "temporary" and will be phased out as oil and gas prices return to "historically

low levels."

The levy is expected to raise $6.3b over the next year.
Companies that elect to invest further in the UK oil and gas sector will receive accelerated tax relief under the proposal.
The Chancellor said, "the oil and gas sector was making extraordinary profits not because of recent changes to risk-taking, innovation or efficiency, but as a result of surging global commodity prices."
Thursday's announcement marks a U-turn from the Johnson government, after the Prime Minister said, "what the country needs is a government that will take a big decision about how to fix our energy sector, and you don't do that simply by clobbering the companies that we need to make investments in our domestic energy."