Broadcom $61B VMware purchase said to have come together in a few weeks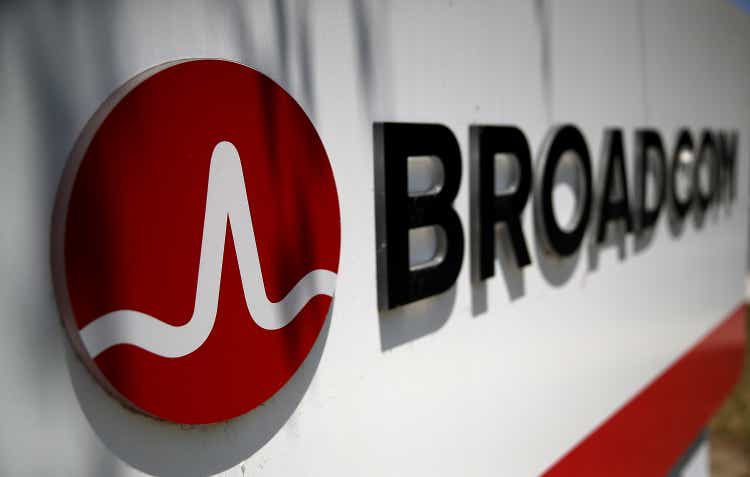 Broadcom's (NASDAQ:AVGO) $61 billion stock-and-cash deal for VMware (NYSE:VMW) was hammered out in a few weeks and is likely the reason why the transaction has a go-shop period.
The deal is said to have a break fee of about 1.2% with go-shop period and a regular and reverse termination fee of 2.5%, according to CNBC's David Faber, who cited people familiar.
The transaction includes a 40-day "go-shop" provision where VMware (VMW) and its board can actively solicit alternative takeover proposals.
Earlier Thursday, Broadcom confirms deal to purchase VMware for $61B in cash, stock.