Y-mAbs Therapeutics' naxitamab meets primary endpoint for neuroblastoma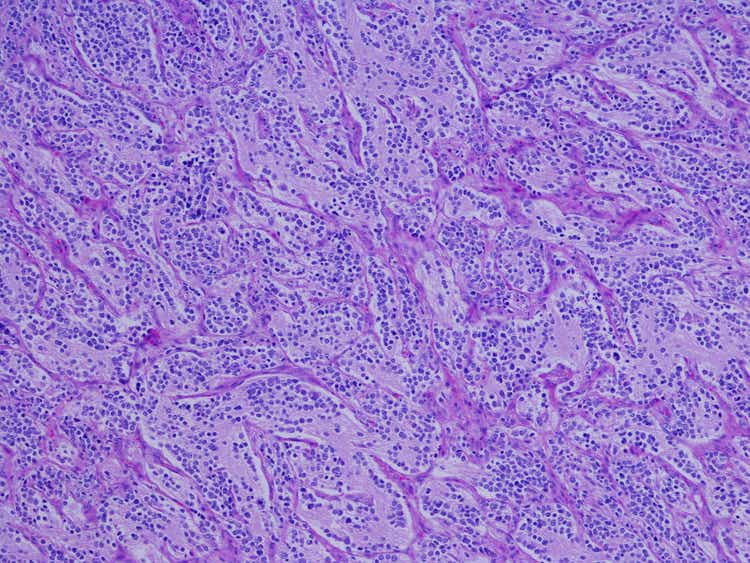 Y-mAbs Therapeutics' (NASDAQ:YMAB) humanized anti-GD2 antibody naxitamab, in combination with other oncologics, met its primary endpoint in a phase 2 trial of patients with chemoresistant high-risk neuroblastoma.
Objective response rate, the primary endpoint, was 30.6% in a cohort

of patients at Memorial Sloan Kettering Cancer Center. In the entire cohort (90 previously heavily treated patients), responses were 26% for complete response, 11% for partial response, 9% for mixed response, 27% for stable disease and 27% for progressing disease.

Toxicities reported in the trial were myelosuppression, diarrhea pain, hypertension, and febrile neutropenia.
The data will be presented at the upcoming ASCO annual meeting.