Vaxart early-stage trial shows immune response of norovirus vaccine candidate in elderly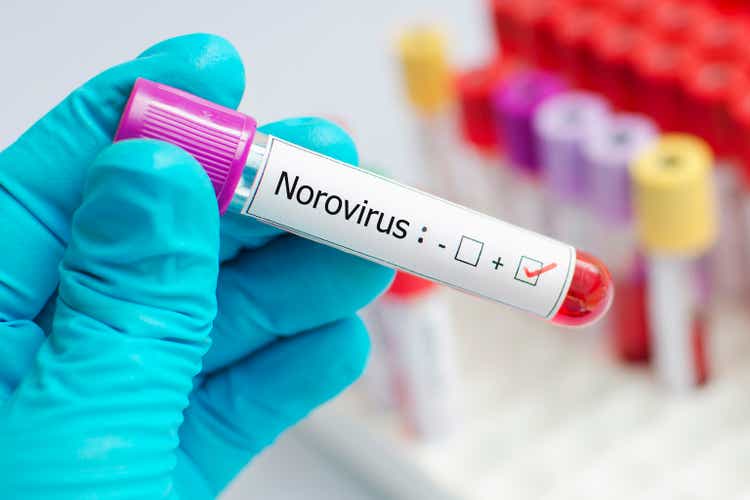 Vaxart (NASDAQ:VXRT) on Thursday reported what it deemed to positive preliminary data from its phase 1b trial of its oral norovirus vaccine candidate in adults aged 55-80 years.
VXRT stock

+1.2%

to $3.49 in premarket trading.
The

vaccine candidate targets the norovirus, a very contagious virus that causes vomiting and diarrhea.

Results of the early stage trial support the safety and immunogenicity of the candidate in the highly vulnerable elderly population.
The vaccine candidate was well tolerated with a favorable safety profile.
"Our norovirus vaccine candidate, the only investigational norovirus vaccine formulated for oral administration, is optimized for delivery to the gastrointestinal system, which is the site at which norovirus enters the body," said VXRT chief medical officer James Cummings.
VXRT also reported preliminary data from a phase 1 boosting regimen of its norovirus vaccine candidate.
The preliminary data showed that when the vaccine candidate was administered at 3 months post first dose, it was able to return antibody titers to levels similar to that after the first dose.