Park Hotels & Resorts updates Q2 guidance, May occupancy seen at 67.9%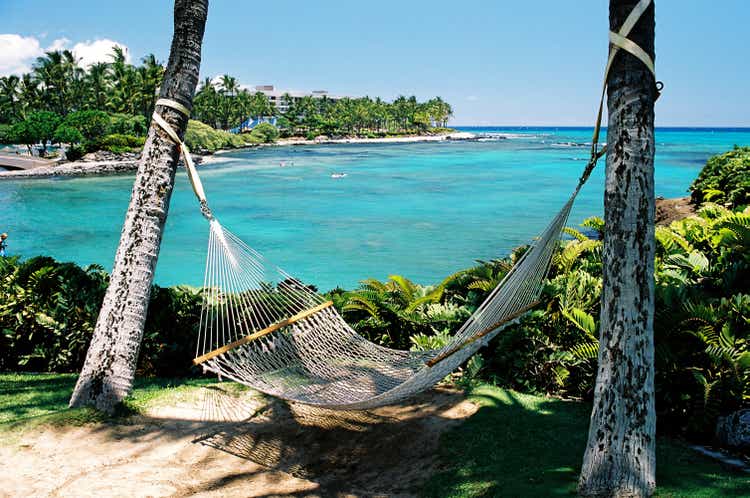 Park Hotels & Resorts (NYSE:PK) reported its May proforma occupancy of 67.9% for its 46 consolidated hotels; occupancy forecasted to be 76.3% in June 2022.
The company sees improving Q2 RevPAR outlook to increase the RevPAR

by $9 at the midpoint to $171, while Adj. EBITDA guidance increased by 9% at the midpoint to a new range of $175 to $195M from earlier outlook provided in May 2022.

On YTD basis, the company has sold or is under contract to sell its interests in five non-core hotels for total gross proceeds of ~$268M or 14x the hotels' combined 2019 Adj. EBITDA and at an average capitalization rate of 6.7% on the hotels' 2019 NOI.
Mid-week occupancies, excluding resort hotels, nearly tripled to an average of 74% in May 2022 compared to January 2022.
Momentum for group booking activity continued to gain with the addition of ~100K room nights in April for the remainder of 2022 and 2023 with group booking pace for the remainder of 2022 at 68% of what 2019 group bookings were as of April 2019, an improvement of over 260 bps from March 2022.
Updated outlook: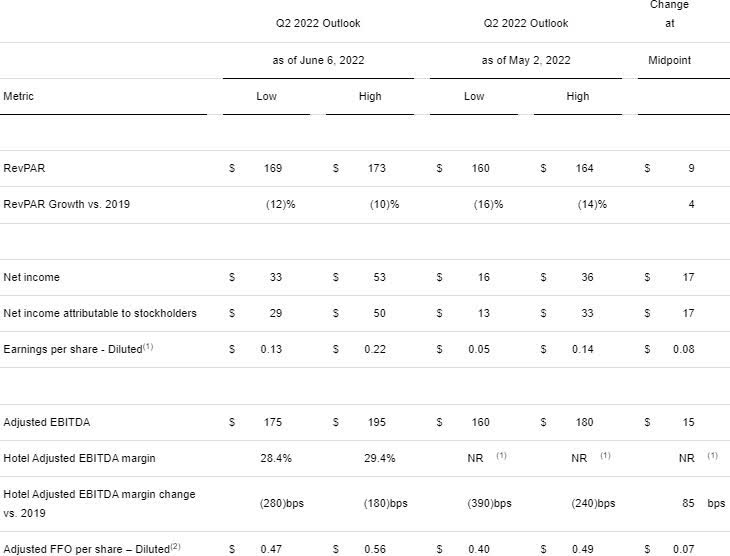 The company repurchased 8.5M shares in May 2022 at an average price of $18.33/share; YTD, it repurchased 12M shares at an average price of $18.23/share.
Shares

trading 3.3% higher premarket.