Execution, inventory issues tell the tale in retail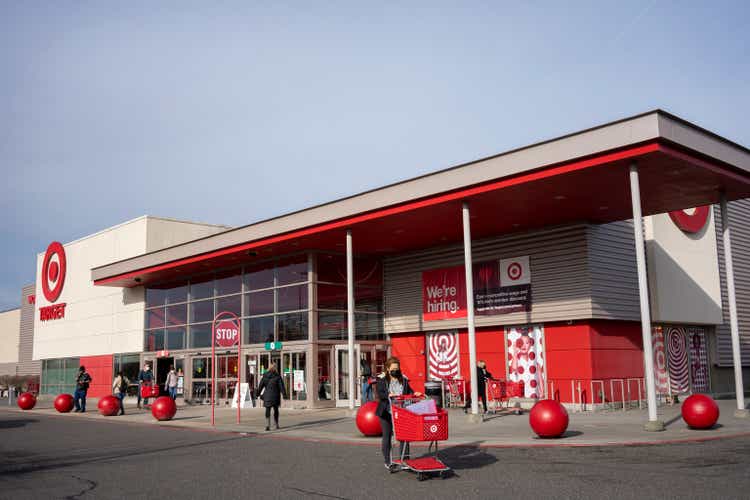 Target's (NYSE:TGT) surprise announcement of additional markdowns to come as it seeks to offload excess inventory and cancel orders is yet another indication of inventory issues playing out across much of the retail space.
In an announcement on Tuesday morning, the retailer indicated it will invest to shore up supply chain issues and take significant pricing actions to move items off its shelves. Unfortunately, this action will trim operating margins to a range of 2% for the second quarter, well below the 6.5% expected by analysts. Importantly, many of these expectations were already cut in light of Target's recent earnings disappointment.
Yet, Target (TGT) is far from alone in falling lower on Tuesday as its inventory issues are far from unique.
Indeed, its issues alongside fellow execution-focused retailer Walmart (WMT) have helped lead much of the retail space lower. The presumption is that, if Target and Walmart are having issues managing inventory, there is little hope their peers are doing much better as overall figures continue to rise.
For Tuesday's pre-market action, that thesis again seemed to hold sway as most of the retail space reeled in early morning hours. As margins are likely to be squeezed at Target, markdowns are presumed to hit much of the industry and therefore exacerbate inflationary pressures on many retailers. Declines in Tuesday's pre-market hours were led by the likes of Ralph Lauren (RL), Dollar General (DG), and Walmart (WMT).
Taking Stock of Inventory Trends
However, as TJX Companies (TJX), Macy's (M), PVH Corp. (PVH) and others displayed in their earnings of late, there is room to separate oneself from the pack. In fact, the inventory figures have been quite scattershot in recent earnings results with some retailers even seeing inventories fall from 2021.
While it is a difficult balance to strike, given supply chain issues that have also caused many retailers to be left unable to meet demand, the diverse results nonetheless illuminate likewise diverse execution by the management of the respective companies.
Further, there are clear consumer preferences playing out. In short, consumers continue to spend, but they are being quite selective in their shopping. The stark difference in results from Burlington (BURL), TJX Companies (TJX), and Ross Stores (ROST) perhaps exemplified this dichotomy most visibly given their similar business models.
Off-Price Opportunity?
That said, those latter off-price retailers have broadly been pinpointed as beneficiaries of the ballooning inventory trends, even if inventory at their respective stores seem wildly differing.
"The unexpected events of 2020 have driven many retailer bankruptcies and thus, severe inventory dislocations," Wells Fargo analyst Ike Boruchow wrote in a recent note to clients. "The last time a similar dynamic occurred was back in 2008, which was followed by a decade of off-price share gains and stable performance."
He indicated that if this trend repeats, off-price retailers like Ross Stores (ROST) and Burlington Stores (BURL) could be big winners. Considering TJX Companies' (TJX) comparatively better inventory position, it could arguably be an even bigger winner in the present environment.
Morgan Stanley analyst Kimberly Greenberger largely concurred, noting that off-price retailers are particularly well-positioned as inventory balloons and consumers trade down. While she acknowledged that "inventory is certainly elevated" across discount and off-price retailers, it does not dampen her bullish outlook given historical trends.
"The current backdrop typically provides [Ross Stores] (ROST) its single best new customer acquisition opportunities," she concluded. "We expect this time will be no different, which suggests sales trends should reaccelerate no later than 4Q22."
Read more on dichotomous retail trading trends as of late.