Marqeta lands Buy rating at UBS on steady margins, TPV growth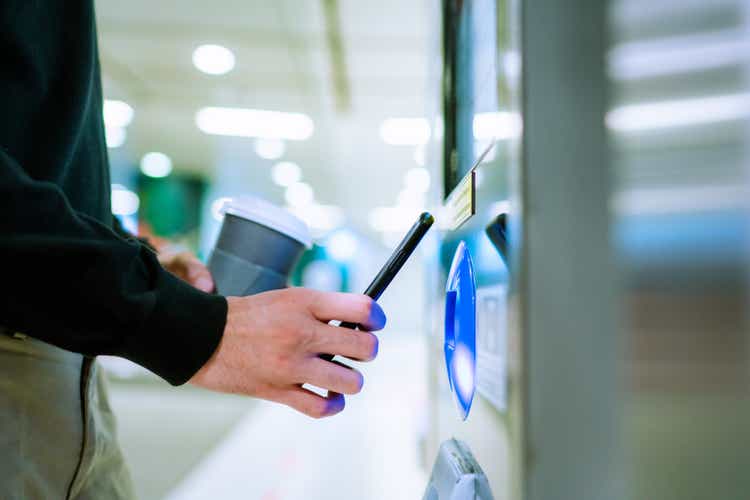 UBS analyst Rayna Kumar on Tuesday has started coverage on Marqeta (NASDAQ:MQ) with a Buy rating, citing prospects for near-term gross profit growth.
Kumar is expecting Marqeta (MQ) to generate a three-year 30%+ gross profit compounded annual growth rate, driven by steady margins and total processing volume growth, the analyst wrote in a note.
"Marqeta remains poised to gain share of the secular shift to card-based payments from cash, win new high-growth customers, and benefit from the expansion of its largest customer, Block (SQ)," Kumar highlighted.
The company's gross profit slipped to $74.7M in Q1 from $75.8M in Q4 2021, but remains elevated from $49.9M in Q1 2021, according to its income statement.
As for its non-Block TPV growth, revenue could grow at a CAGR of ~49% in 2024, outpacing its Block (SQ)-related growth, the note said. Approximately 30% of non-Block TPV growth will likely come from its Buy Now, Pay Later business.
Price target of $14 implies 21% upside from Monday's close.
Meanwhile, the the Average Wall Street Analyst views MQ shares as a Buy (7 Strong Buy, 5 Buy, 5 Hold, 1 Strong Sell).
SA contributor Riyado Sofian noted that Marqeta (MQ) could face margin compression in the near future "as the company sacrifices short-term profitability for long-term growth."
Earlier, Marqeta said it will integrate into Western Union's digital bank platform in Europe.