Roku rises after it 'abruptly' closes trading window, talk of Netflix deals swirls: report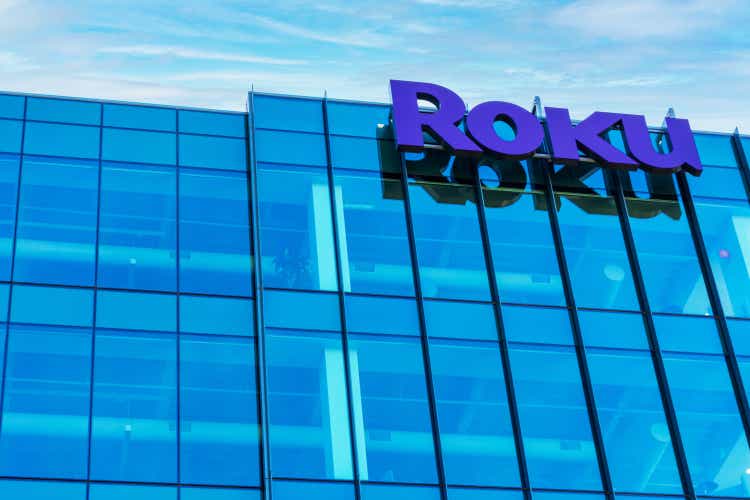 Roku (NASDAQ:ROKU) shares surged almost 10% Wednesday after a reports said that it has "abruptly" closed the trading window for employees and talk of acquisition by Netflix (NASDAQ:NFLX) swirls inside the streaming company.
Business Insider said that people familiar with the matter noted that the possibility of a tie-up between Roku (ROKU) and Netflix (NFLX) has been discussed inside the company in recent weeks, as Roku's shares have fallen nearly 60% year-to-date and more than 70% over the past year.
It's unclear why the employee trading window was closed, but it may have to do with something that would significantly impact the company's shares.
Los Gatos, California-based Netflix (NFLX) has also seen its shares plummet, falling more than 66% since the start of the year, and nearly 60% over the past year, on worries over a maturing subscription market and slowing growth.
Roku (ROKU) is one of the top makers of streaming devices, along with Apple (AAPL), Amazon (AMZN) and Google (GOOG) (GOOGL), but it generates the vast majority of its revenue from advertising.
Netflix (NFLX), which had historically eschewed advertising, said in April that it was looking to expand its subscription offerings to include one that is advertising-supported after it lost 200,000 subscribers in its most recent quarter and growth has stalled.
Along with Roku's (ROKU) gains, Netflix (NFLX) shares also rose 3% on Wednesday.
An acquisition of Roku (ROKU) would bring the Anthony Wood-led company back to its roots. In 2007, Wood was made a vice president of internet TV at Netflix (NFLX), but the company decided not to make its own media player. Instead, it invested $6M to create one, and Roku (ROKU) was born.
Roku (ROKU) eventually went public in September 2017.
Roku (ROKU) and Netflix (NFLX) did not immediately respond to requests for comment from Seeking Alpha.
Late last month, investment firm Pivotal upgraded Roku (ROKU) shares, noting that the decline in shares year-to-date had left its valuation "reasonable" in light of the current environment.