Hudbay assessment shows $1.3B NPV for planned Copper World project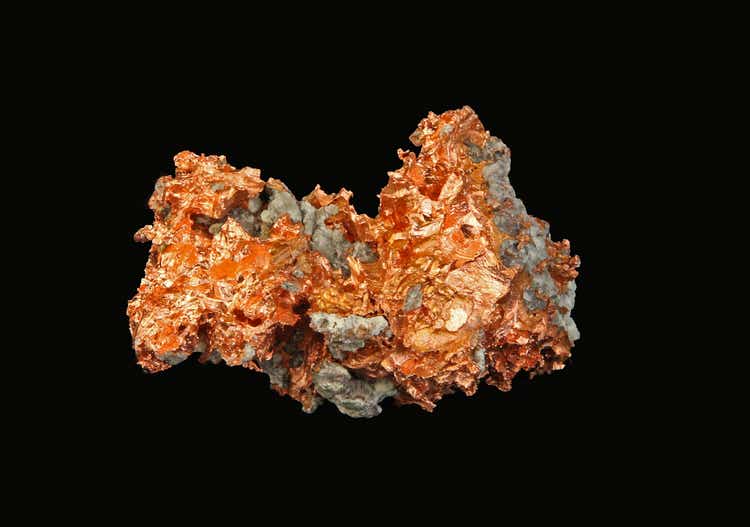 Hudbay Minerals (NYSE:HBM) unveiled Wednesday a "robust" preliminary economic assessment for the Copper World Complex in Arizona, which includes the recently discovered Copper World deposits along with the Rosemont deposit.
Hudbay (HBM) said its two-phase mine plan has an after-tax net present value of $1.29B and generates an 18% internal rate of return at $3.50/lb copper.
Copper World phase 1 will include a 60K tons/day sulfide concentrator, a 20K tons/day oxide heap leach, an SX/EW facility and a concentrate leach facility with an initial capital cost estimate of ~$1.9B.
The processing facilities are planned to have production capacity of 100K metric tons/year of copper cathode during phase 1 and 125K tons/year in phase 2.
Hudbay (HBM) said it is evaluating opportunities to optimize the project, including the potential to expand phase 1 beyond 16 years with additions to the company's private land package for tailings and waste rock storage.
Hudbay Minerals (HBM) recently received a favorable decision from a U.S. District Court concerning Copper World and Rosemont.