Credit Suisse stock jumps as report unveils possible State Street takeover (update)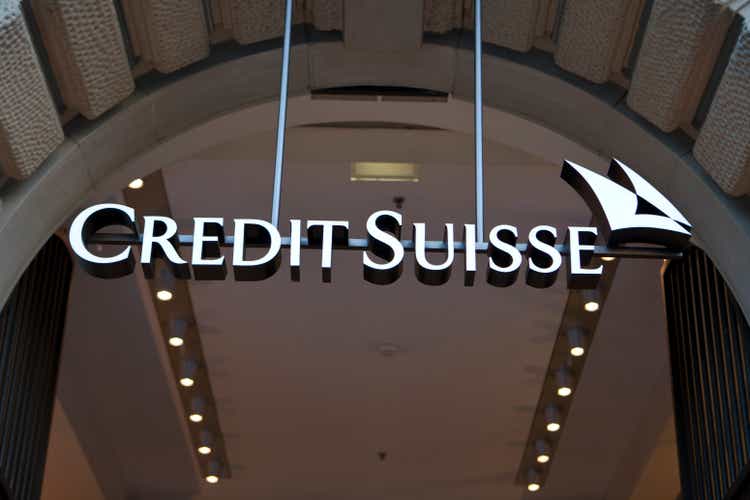 Update 12:10pm: Updates to say State Street declines to comment on the report saying it's exploring the purchase of Credit Suisse.
Update 10:50am: Updates to say State Street is planning to make a statement.
Credit Suisse (NYSE:CS) shares are perking up around 2% in Wednesday morning trading, as investors weigh a report by Inside Paradeplatz saying U.S.-based asset manager State Street (NYSE:STT) is exploring a takeover bid for the Swiss bank.
Earlier, shares of Credit Suisse (CS) fell by as much as 8% to a nearly two-decade low, as the lender warned of a Q2 loss for its Investment Bank amid low levels of capital markets issuance and the widening in credit spreads.
State Street is preparing a statement on the media item, according to a DJ report.
State Street is not going to comment on the earlier report, but instead is focused on the pending Brown Brothers deal closing, Bloomberg reported.
Jefferies analsyt Ken Usdin thinks it's highly unlikely that State Street (STT) will purchase the struggling lender, citing Credit Suisse's (CS) ongoing legal and business challenges. "We could envision STT having interest in components of CS, but the acquisition of the whole company could be further de-rating," Usdin wrote in a note.
Meanwhile, State Street (STT) stock is sliding 2%.
Previously, (May 23) Credit Suisse chairman denied report of CEO replacement talks.