Lumber futures fall to nine-month low as housing market dries up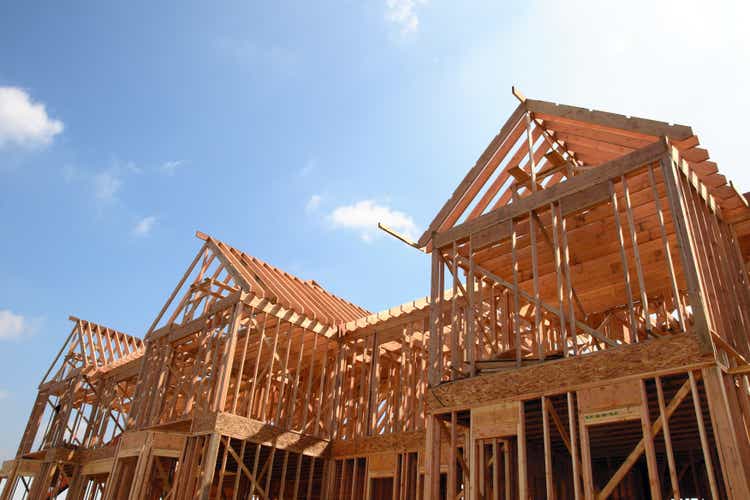 Chicago lumber futures fell as low as $568.40 per 1,000 board feet on Wednesday to the cheapest since September, according to Bloomberg, as higher interest rates and soaring home prices begin to take a toll on home sales.
July lumber (LB1:COM) settled at $573 per 1,000 board feet, extending this year's plunge to ~50% and two-thirds below the peak of $1,733 per $1,000 board feet from about a year ago.
ETFs: (XHB), (NASDAQ:WOOD), (NYSEARCA:CUT), (NYSEARCA:NAIL)
Potentially relevant tickers include (WY), (WFG), (LPX), (PCH), (RFP), (OTCPK:CFPZF), (OTCPK:IFSPF), (OTCPK:WFSTF)
U.S. home prices are up 42% since the start of the pandemic, which combined with higher interest rates are making housing unaffordable, mortgage data firm Black Knight told Bloomberg.
Lumber buyers have slowed orders and wood is piling up at mills, which are weighing on prices, pricing service Random Lengths recently told The Wall Street Journal.
But barring a recession, Matthew Saunders of John Burns Real Estate Consulting told WSJ that he does not expect lumber prices to fall to pre-COVID levels below $500 per 1,000 board feet.