House approves gun control bill as talks continue in Senate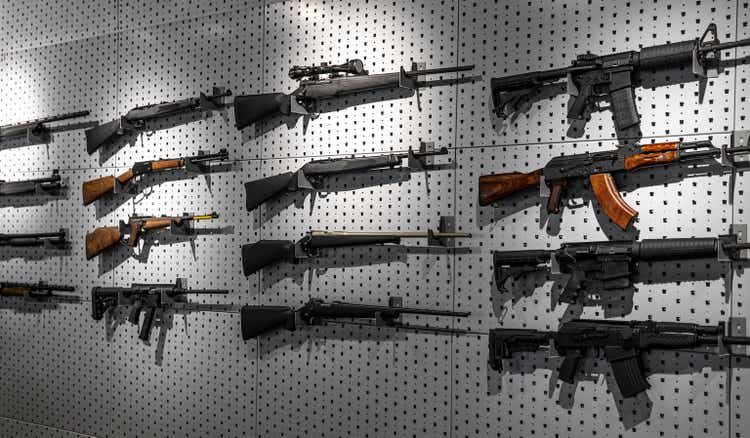 In response to recent mass shootings in Buffalo, New York, and Uvalde, Texas, the U.S. House of Representatives has passed a wide-ranging gun control bill by a mostly party-line vote of 223-204. The measure, called the Protecting Our Kids Act, follows emotional pleas for Congressional action at a hearing of the House Oversight and Reform Committee on Wednesday. According to the CDC, the leading cause of death among children and teens ages one through 18 is firearms (there were 3,219 such deaths in 2020, followed by motor vehicle traffic deaths, of which there were 2,882).
Among the proposals: a) Raising the age limit for purchasing a semi-automatic rifle or shotgun from 18 to 21, b) Prohibiting the sale of magazines with a capacity of more than 15 rounds, c) Setting federal standards for the safe storage of firearms, d) Imposing as many as five years in prison if a child accesses an unsecured gun and kills or hurts someone, e) Making it a federal crime to engage in straw purchases or gun trafficking, and f) Building on executive actions by banning "bump stocks" and "ghost guns" that are assembled without serial numbers.
The continuous cycle of mass shootings in the U.S. has rarely prompted Congress to act against gun violence and this time is no different. The new bill has almost no chance of becoming law in the Senate, which is conducting its own discussions focused on improving school security, red flag laws, mental health programs and enhanced background checks. Support from 10 Republicans will be needed to get any bill signed into law, as is required for most legislation in the evenly divided Senate.
Sides of the aisle: "We can't save every life, but my God, shouldn't we try? America we hear you and today in the House we are taking the action you are demanding," said Rep. Veronica Escobar (D-TX). "The answer is not to destroy the Second Amendment, but that is exactly where the Democrats want to go," responded Rep. Jim Jordan (R-OH). Another exchange... "A person under 21 cannot buy a Budweiser. We should not let a person under 21 buy an AR-15 weapon of war," related Rep. Ted Lieu (D-CA). "This is unconstitutional and it's immoral. We're telling 18, 19 and 20-year-olds to register for the draft. You can go die for your country. We expect you to defend us, but we're not going to give you the tools to defend yourself and your family," countered Rep. Thomas Massie (R-KY).
Related: Smith & Wesson (NASDAQ:SWBI), Sturm, Ruger (RGR, Vista Outdoor (NYSE:VSTO), Sportsman's Warehouse (SPWH), AMMO (NASDAQ:POWW) and Olin Corporation (NYSE:OLN).
Dear readers: We recognize that politics often intersects with the financial news of the day, so we invite you to click here to join the separate political discussion.