Beyond Meat, Peloton and GameStop fall as risk-off trading picks up amid macro anxiety
Jun. 09, 2022 12:56 PM ET
Beyond Meat, Inc. (BYND)
ABNB, FTCH, COCO, CVNA, VRM, BBBY, GME, RENT, APRN, SPCE, PTON
By:

Clark Schultz,

SA News Editor
25 Comments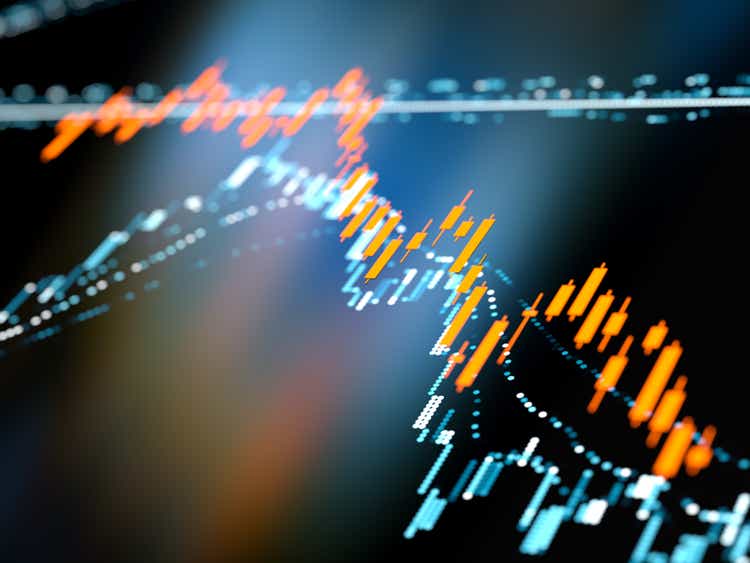 Investors are rushing out of high-growth plays and story stocks once again as the valuation reset continues amid the prospect for higher interest rates and slowing economic growth.
The risk-off trading mindset coincides with the 10-year Treasury drifting up to 3.05% and a new report from the Organization for Economic Cooperation and Development in which it lowered its global economic growth forecast for 2022 to +3.0% from +4.5%. Inflation is also now forecast at nearly 9% for the OECD's 38 member countries. Separately, the ECB projected higher inflation in 2022-2023 than its prior forecast. Meanwhile, a new COVID alert covering parts of Shanghai and Beijing put some regions back on lockdown restrictions to also weigh on broad market sentiment. Some traders are also pointing to the consumer price index report due out on Friday as a potential hurdle to cross.
Some of the notable stocks that spun lower include Beyond Meat (NASDAQ:BYND -8.0%), Peloton Interactive (PTON -7.7%), Virgin Galactic (SPCE -8.5%), Blue Apron (APRN -7.7%), Rent the Runway (RENT -9.8%), GameStop (GME -6.0%), and Bed Bath & Beyond (BBBY -6.9%), Vroom (VRM -6.6%), Carvana (CVNA -9.1%), Vita Coco (COCO -7.2%), Farfetch (FTCH -6.8%), and Airbnb (ABNB -4.8%).