PagSeguro Digital expects higher Q2 revenue after record Q1 results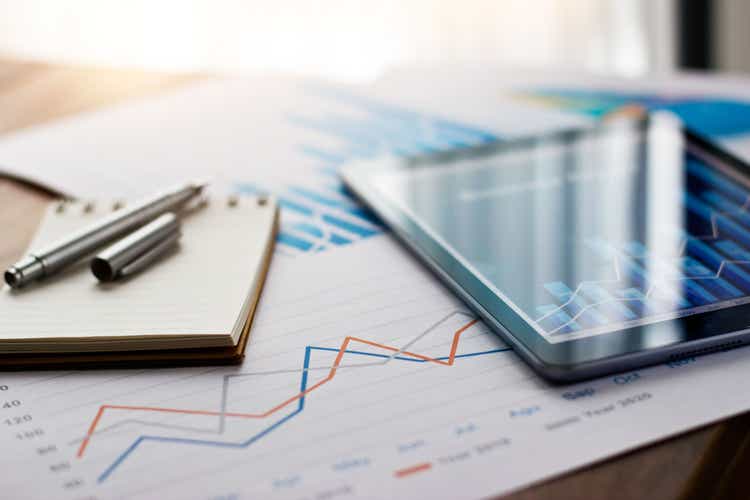 Brazilian digital payments company PagSeguro Digital (NYSE:PAGS) expects Q2 revenue to be in the range of R$3.5B to R$3.6B, after reporting record Q1 revenue of R$3.43B.
For Q2, consensus revenue estimates are $738.73M, or ~R$3.61B. For FY22, consensus revenue estimates are $3.05B, or ~R$14.92B.
Total Payment Volume, or TPV, is expected to be around R$84B to R$85B. For Q1, TPV grew 60% Y/Y to R$80B.
"The investments that we did in new ventures such as PagBank and hubs, they are already playing out delivering operating leverage to the bottom line," Éric Oliveira told analysts during the company's Q1 earnings call.
"The big headwind is financial expenses. And despite that we are working hard to deliver a higher net income in 2022 in comparison to 2021," Oliveira added.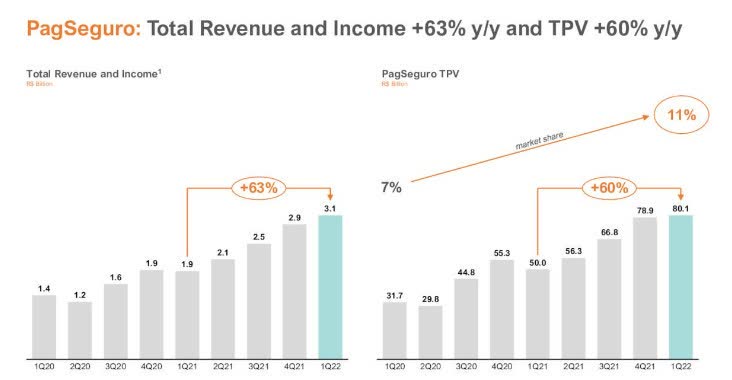 The payments industry in Brazil grew by 36% Y/Y, while PAGS grew by 60%, co-CEO Ricardo Dutra said during the call.
The company has several market growth opportunities in payments such as growing ~80% more than the industry on average, according to Dutra.