Electric vehicle battery charging stocks look for a jolt with national network plans moving forward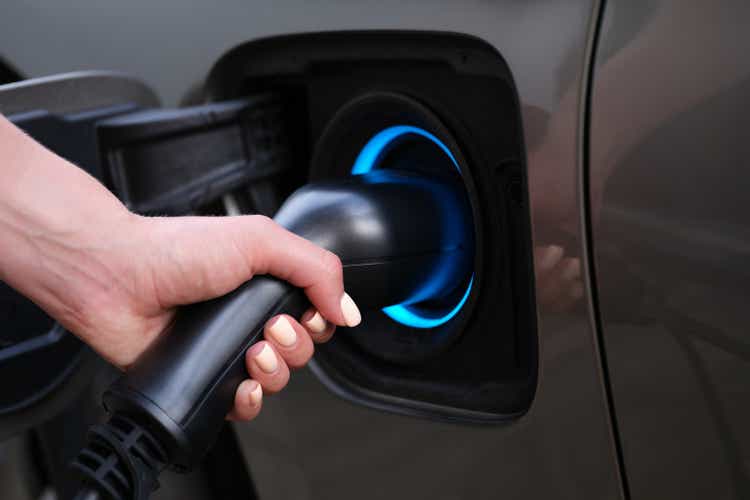 The Department of Transportation announced that the Biden Administration's commitment to jumpstart the construction of a national network of 500,000 electric vehicle chargers by 2030 is moving forward.
A proposed rule from the DOT would establish the groundwork for states to build federally-funded charging station projects across a national EV charging network, which is called an important step towards making electric vehicle charging accessible to all Americans.
"No matter what kind of EV a user drives, what state they charge in, or what charging company they plug into, the minimum standards will ensure a unified network of chargers with similar payment systems, pricing information, charging speeds, and more. The standards also establish strong workforce requirements for installation, maintenance, and operations to increase the safety and reliability of charging station function and use, and create and support good-paying, highly-skilled jobs in communities across the country."
Stocks tied broadly to the electric vehicle charging industry include Tesla (TSLA +0.2%), Blink Charging (BLNK +0.6%), EVgo (EVGO -2.6%), ChargePoint Holdings (CHPT -1.4%), Volta Industries (VLTA -1.5%), Wallbox (NYSE:WBX +3.7%), Beam Global (BEEM +10.20%) and Allego (ALLG -1.3%).